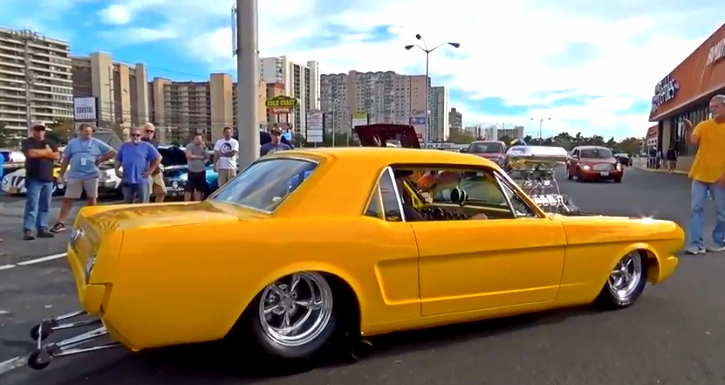 One Of The Coolest Custom Built Classic Mustangs!
I bet most of the enthusiasts have seen Ricky Finamore's wicked Pro Street 1966 Mustang as it appeared at many events and magazines during the years. Here are some details on the build for those who are not familiarized with this Yellow beast.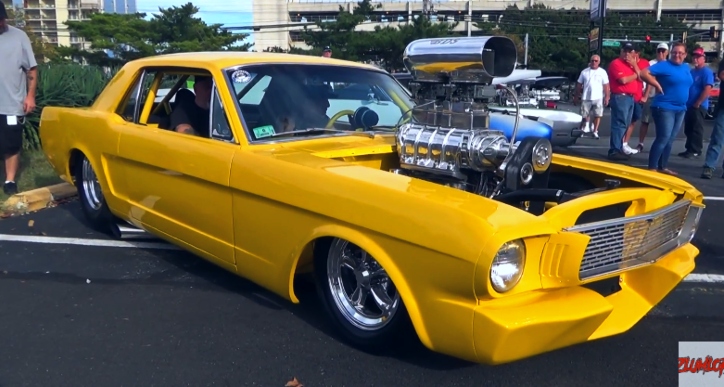 Ricky has invested 8 years and who knows how much money in the project. His Yellow Pro Street 1966 Mustang rides on a hand built frame, full tube chassis and 15-inch Weld Racing wheels wrapped in Mickey Thompson's. The custom racing style interior has a 12-point cage and the motor is 302 based with a massive Dyers blower.
Check out Zlumlord's video to see and hear more of this pro street 1966 Ford Mustang.
---
You May Also Like Dennis Beard's 500hp Custom 1966 Ford Mustang 
---