Even if you're not a fan of the Fast & Furious movies or you're a Mopar purist, I believe the 1968 Dodge Charger driven by Vin Diesel in the Fate Of The Furious is quite interesting ride.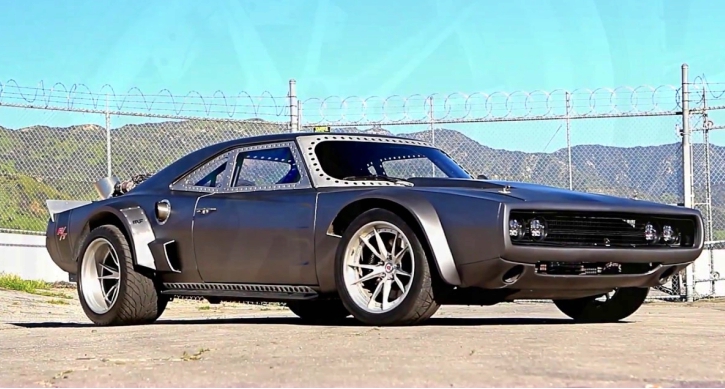 Image Source: SuperFly-Autos
Besides the really cool look, a lot of the mods on this car are actually functional. That includes the four wheel drive system, the Magnaflow side exhaust and even the engine that sounds pretty awesome.
John Paul is the man who takes care of all the Fast & Furious cars and he has brought 5 of those to the World of Wheels show in Rosemont, Illinois. He shares some interesting details on Vin Diesel's 1968 Dodge Charger and even starts the engine in front of Lou Costabile's camera. Check out the video.
The Brutal Off-Road Dodge Charger In Furious 7