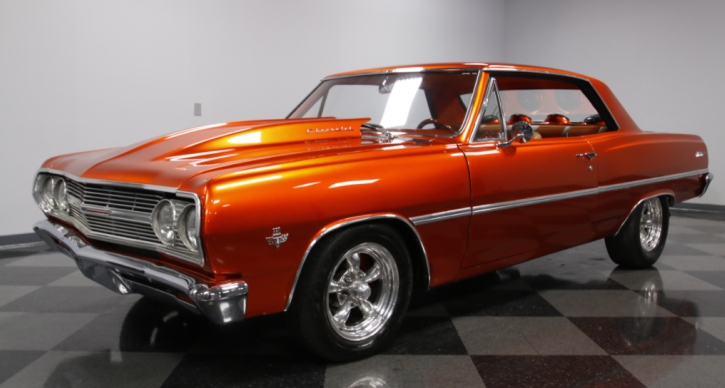 This 1965 Chevy Malibu Is a True Show Stopper!
A single glance at this classic Chevrolet Chevelle Malibu is enough for you to realize it is built with great attention to details to make jaws drop. The show quality Burnt Orange paint makes those beautiful Coke bottle curves really pops while the shiny American Racing Torque Thrust wheels achieve the nice stance.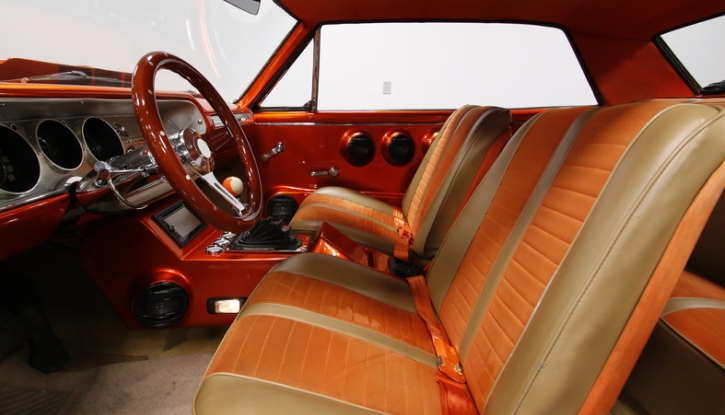 The beautiful custom work continue inside this 1965 Chevy Malibu. Same color theme and classic styling enhanced with custom console and dash, performance shifter, wood-chrome steering wheel and high end audio system are contributing for a comfortable ride.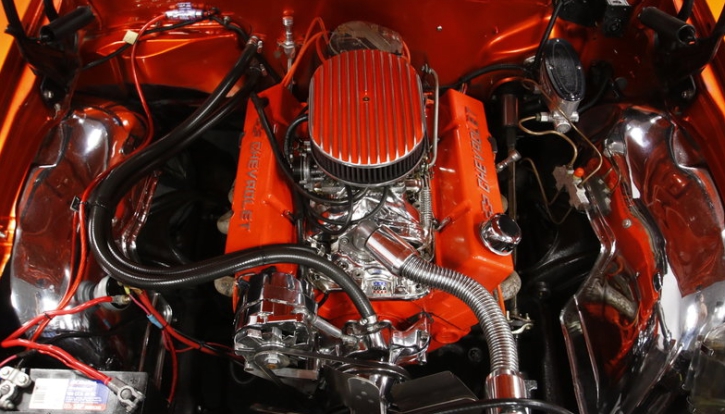 Pop the hood of this custom built 1965 Chevrolet Chevelle and you'll be impressed by the super clean engine compartment. The small block 350 cube Chevy V8 motor is dressed with Edelbrock performance goodies and long tube headers adding some extra horsepower sent through TH350 3-speed Auto tranny.
Check out the video brought to you by StreetSide Classics to see more of this beauty!
---
You May Also Like Dennis' Resurected Chevy Chevelle 572
---