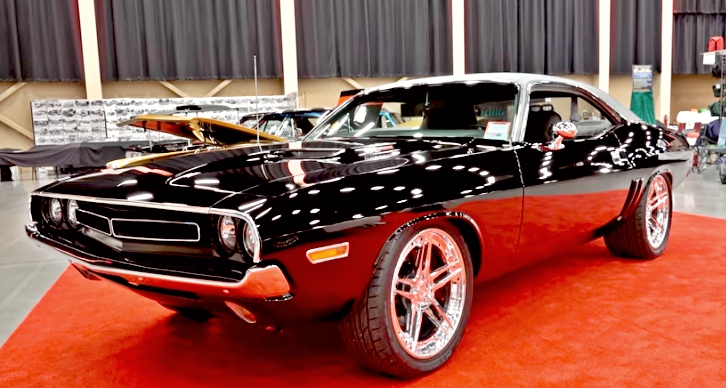 Superb 1971 Dodge Challenger R/T at 2018 Pigeon Forge Rod Run!
I don't know about you guys, but this is the cleanest 1971 Dodge Challenger build I've ever come across and I've seen plenty. Shawn and his crew at Concepts By Fineline have spent a lot of time working on it, in fact they've built it twice, but the result is just outstanding. Best part is the owners Chuck and Teresa are actually going to drive their show stopping custom built Mopar.
Besides the tremendous body work and the fact this is actually a vinyl top 1971 Dodge Challenger R/T its Black paint is the deepest you'll ever see. Yes the super shiny 20-inch 3-piece alloy wheels are not like the Rallye's, but nicely match the glossy paint. On the other hand the interior feels like a time capsule, besides it has been upgraded with high end European leather and the original 340 motor of this 1971 Dodge Challenger has been swapped with a nicely detailed modern HEMI V8.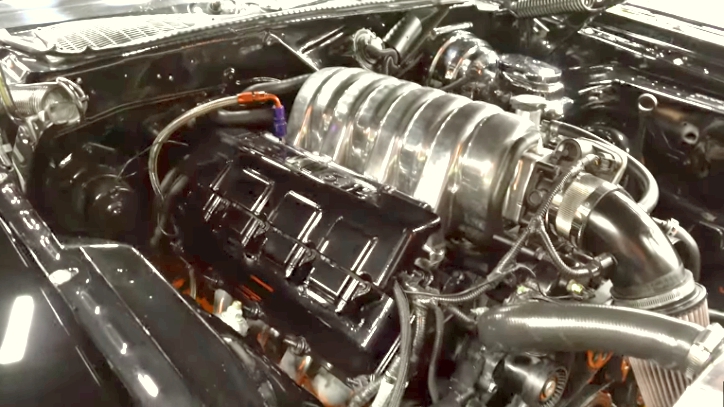 See Scottie's video to learn all about the build and don't forget to SHARE!