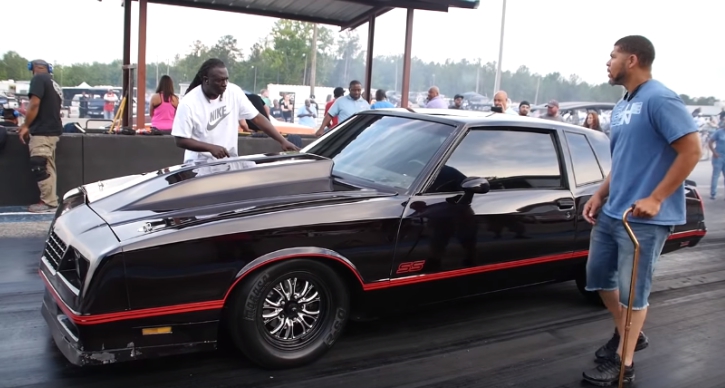 Watch This Nitrous Chevy Monte Carlo Drag Racing!
With all these G-bodies cruising around on some huge ugly wheels it is always a pleasure to see a Chevy Monte Carlo that is built right. But that's not all, the "Ebola" is not only sinister looking but it literally launches like a rocket popping wheelies half way down the track at Middle Georgia Motorsports Park. Not sure what's the powerplant but this Monte is sprayed big time and moves super fast.
Check out the video brought to you by Jmalcom2004 and don't forget to hit the like button.
2000hp Twin Turbo Chevy Monte Carlo at Drag Week