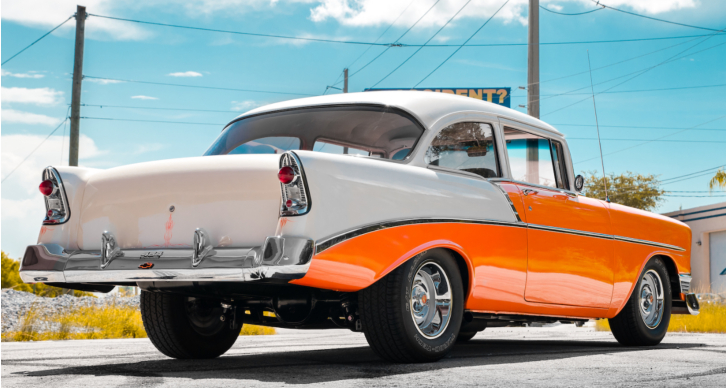 This $100,000 Pro Touring 1956 Chevy Bel Air build is the perfect combination of show stopping classic appearance, tons of power and very reliable modern drivetrain. As you will see the body work, chrome and paint are 9 out of 10 enhanced with a set of custom Rally wheels. The Jim Meyer Racing built pro street chassis costs about $17K alone and enables this Tri-Five Chevy to sit on the road like a modern muscle car.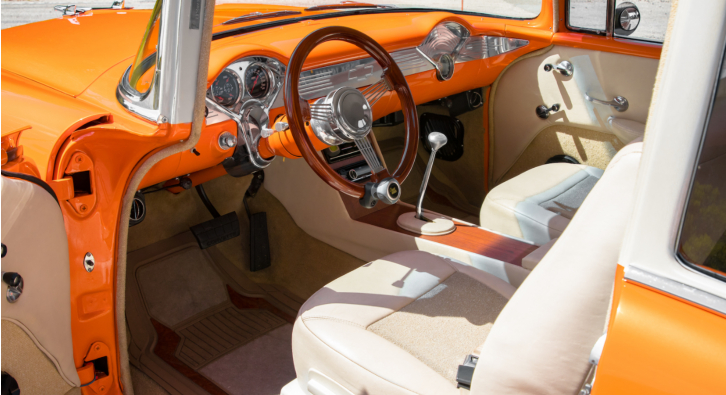 The fully redone custom interior of this 1956 Chevy Bel Air is exactly how a hotrod should look like on the inside and will certainly impress you with its stunning classic style. The engine bay is detailed to perfection and fitted with fuel injected and supercharged 454 cube Chevrolet V8 mill capable of over 600 horsepower controlled by rebuilt 700R4 tranny with billet shaft. To be able to stop as quick as it accelerates this Pro Touring '56 Chevy counts on power brakes all the way around.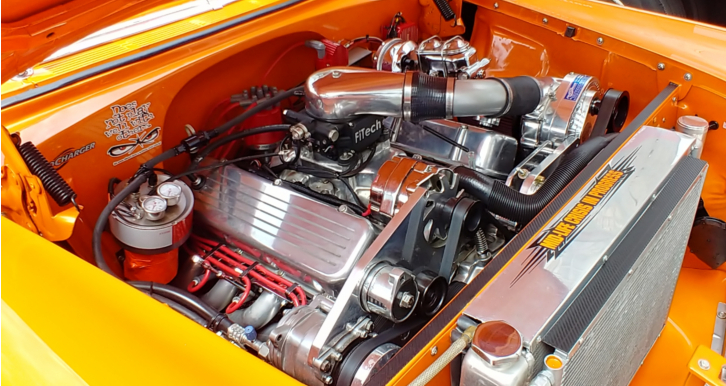 ---
To see more on this masterpiece watch the Bullet Motorsports video!
---
---
You May Also Like Jimmy's Show Stopping Chevy Bel Air ZZ6 Video
---