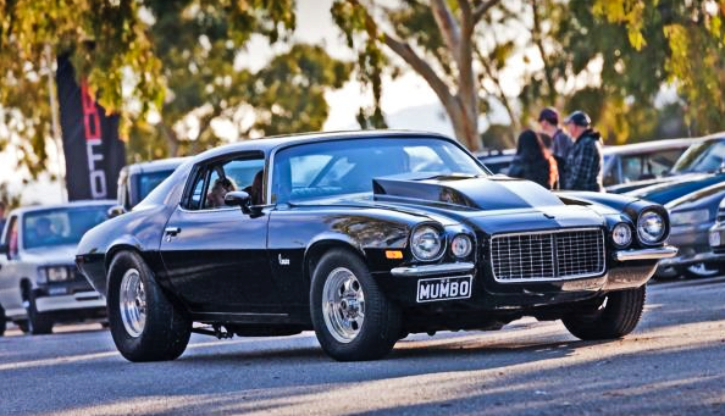 Powered by a monstrous naturally aspirated 582 cubic inch Chevy Big Block V8 engine backed by a Turbo 400 manual transmission and pulling constant 9-second quarter mile passes this bad to the bone 1973 Chevrolet Camaro is called "Mumbo"
The video you're about to see is filmed back in 2017 during the Outlaw Radial Meet drag racing event at Perth Motorplex, Australia where Kevin Boulton was banging through the gears of the sinister split bumper Mumbo Camaro. Check it out and don't forget the Like!
Did You See Kyle's 632 Big Block 1977 Chevy Camaro Video Yet?