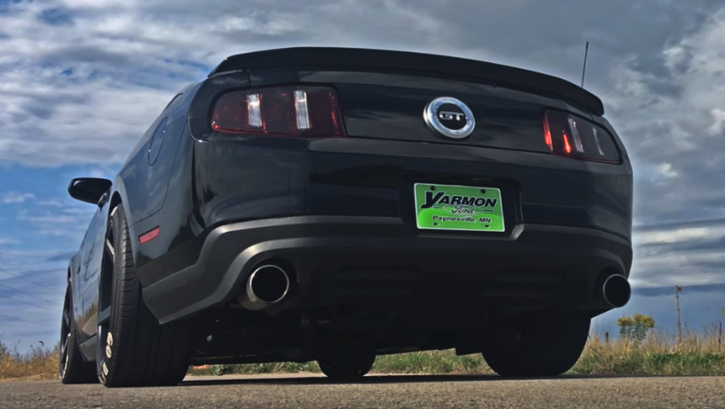 We have featured so many modern Mustangs on Hot Cars that it is really hard to pick one and call it my favorite, but this Blacked out beast is one of the baddest looking, most brutal sounding and fastest running street muscle cars I've seen lately.
The killer appearance of this Ford Mustang GT achieved with a number of body mods, set of wheels giving it the right stance and white letter tires is complemented by nice tan interior and backed by a sick exhaust. FYI – this Mustang is no longer for sale!
Check out the video and tell me isn't this Stallion terrifying?
---
You May Also Like Steve Higginbottom's Blacked Out Ford Mustang GT
---
---

---