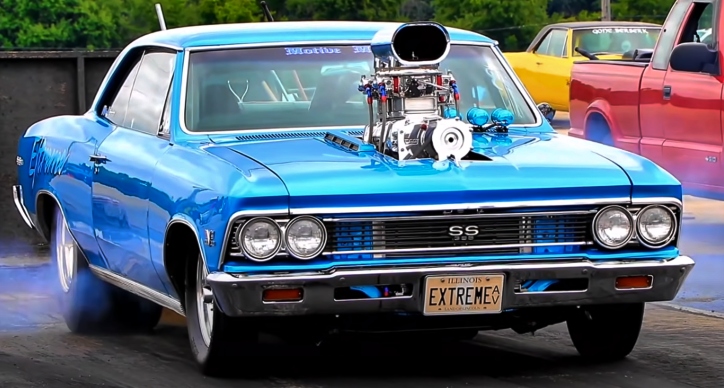 Owner of this stunning 1966 Chevy Chevelle SS for 25 years Randy Thompson is one of those true gearheads that you just have to respect. I mean look at the show quality paint job, wheels polished to perfection wrapped in fat Hoosier's at the back and 6/71 Weiand blower sticking off the hood and tell me this muscle car doesn't have a killer old school attitude.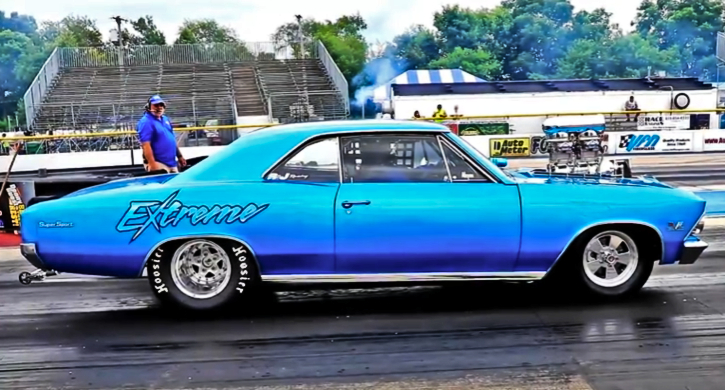 And Randy's Blown 1966 Chevy Chevelle is not a trailer queen, not at all. This street legal beast sports a huge 540 cubic inch V8 motor topped with dual 1050 quick-fuel carburetors and as seen in the no time pass the Extreme '66 Chevelle has no problem pulling a single digit quarter mile pass.
Check out my man James Hrovat's (VictoryRedColorado) video to see some action!
---
Did You See Donnie Edmonds' 9-Sec All Motor Chevy Chevelle Video?
---
---

---