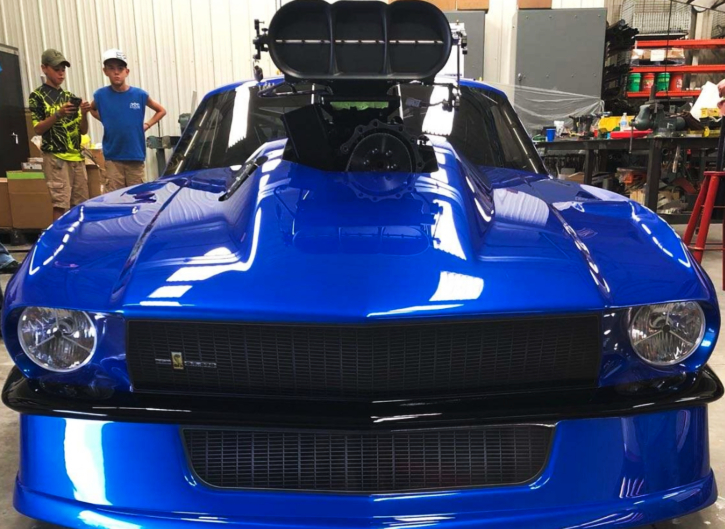 After dominating the drag scene for a while and even setting a world record in the Limited Drag Radial class with the turbocharged "Gold Dust" Fletcher Cox and his team decided to built a new outstanding Radial Vs The World car. After a multiple conversations with Racecraft Inc. it was clear that Fletcher Cox's dream build that will compete against the toughest racers in the world will be based on a 1967 Ford Mustang.
I totally love how they installed functioning headlights and tail lights as well as some other options seen at the original 1967 Ford Mustang and that Deep Blue paint applied by Tom Shultz is breathtaking. The motor comes from DiSomma Racing Engines, but instead of twin turbos this time Cox Racing team wanted a roots blower that came from Chuck Ford.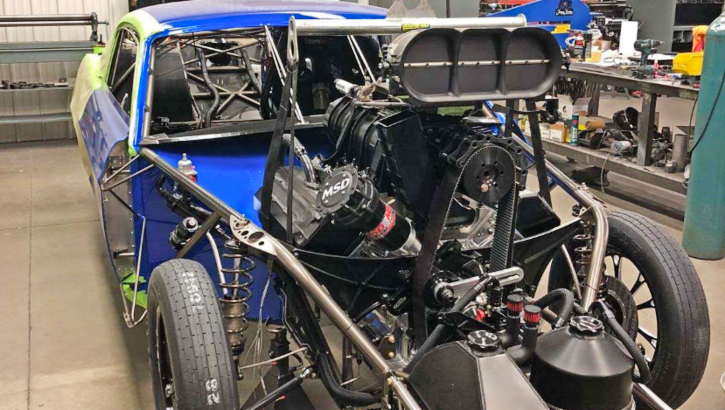 Check out the RacingVids walk around to see this RvW Mustang up close and don't forget to Share!