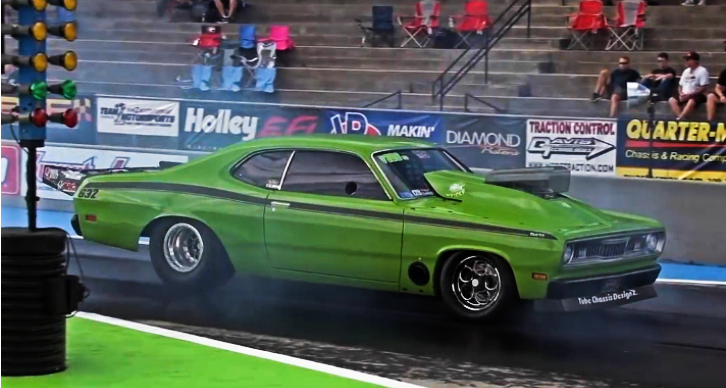 Vinny LaRosa is well known for his high flying unstoppable 1971 Plymouth Duster, which many refer to as the "Ultimate Hybrid" and was actually a race car even back in the '70s campaigned as the "Feather Duster"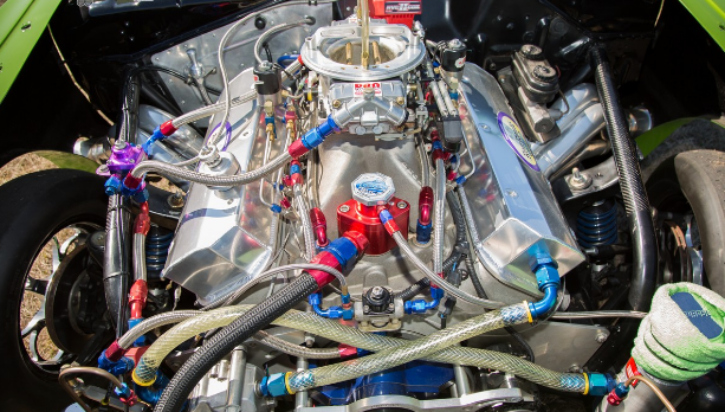 I know this will disappoint some Mopar purists but I have to tell you that Vinny's Sassy Grass Green 1971 Plymouth Duster is powered by a GM-based 632 cubes big block V8 mill. However, this thing is a hell of a muscle car and definitely needs its wheelie bars back.
Watch Vinny LaRosa aiming for the sky at No Mercy 9 and don't forget to hit the Like!
---
Don't Miss Lisa Caldwell's Wheelstanding '73 Dodge Dart 
---