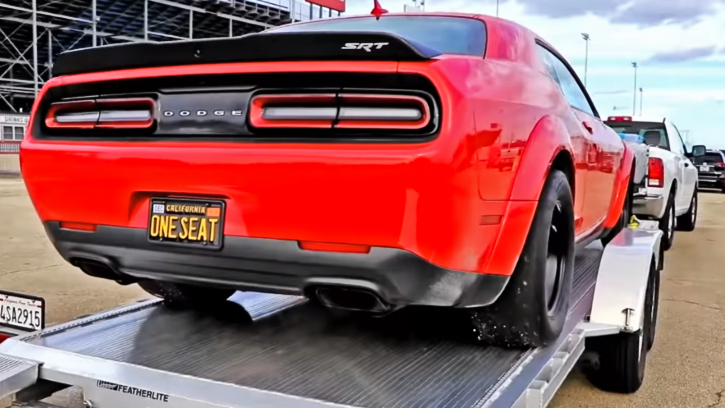 Ron Silva of Pasadena, California is on a mission with his One Seat Dodge Demon SRT trailing the modern muscle car from track to track to test his driving skills and to prove those 9.65 seconds that Dodge claims are achievable.
Ron's Mopar is pretty much stock besides the aftermarket battery and the tires (Racemaster's in the front and Mickey Thompson's at the rear). He has also removed the passenger seat and mirror and have his plate reading "One Seat"
My friend James Hrovat (VictoryRedColorado) has filmed Ron Silva doing few passes with his "One Seat" Dodge Demon at Route 66 and Byron Dragway. All passes were in the 9 seconds with each one being better. Check out the video and don't forget to hit the Share button.