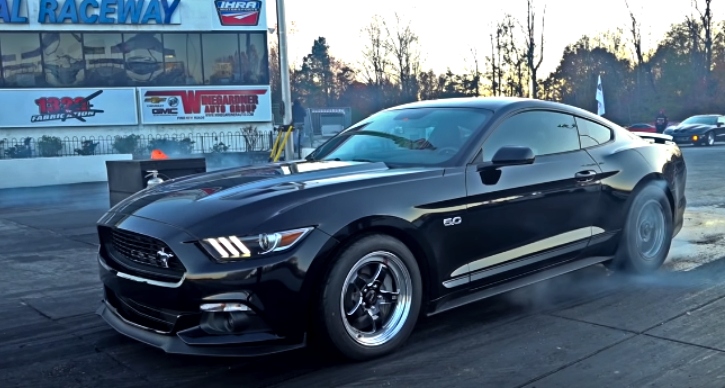 It's just amazing how much room for playing Ford offered with the Mustang S550 platform and the Coyote V8 motor. I mean full weight daily driver on stock motor, suspension, transmission etc. running the quarter mile in 9-seconds is pretty good, right?
Of course, this 2016 Ford Mustang has some mods done to it in order to go that fast: 2.3L VMP Supercharger, 79mm Pulley (11-12lbs of Boost), VP Ms-109 Fuel (101 Octane), Circle D Converter (3200 Stall), Corsa Sport Exhaust and the engine tuned by Lund Racing.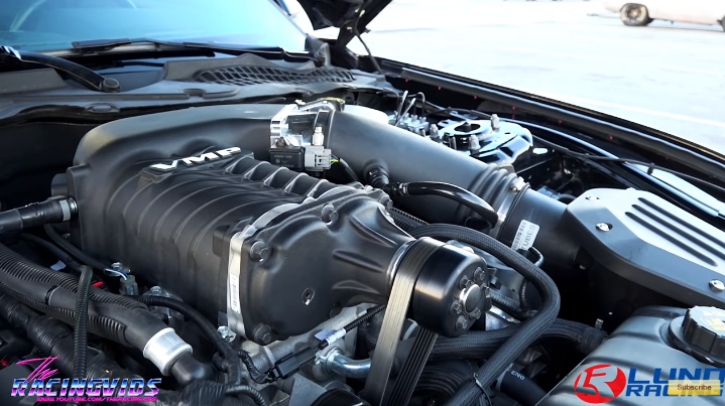 See the action filmed by "TheRacingVids" and don't forget to hit the Like button below!