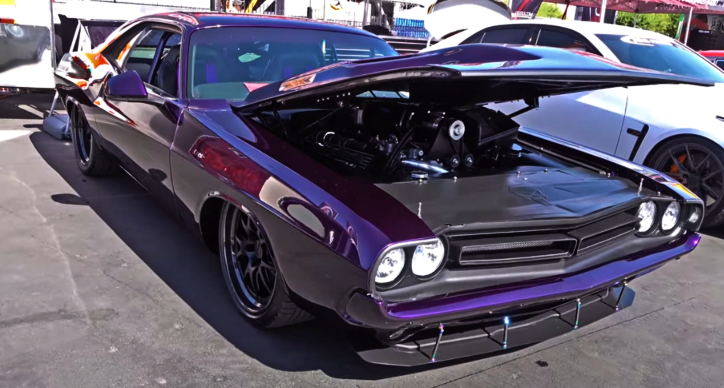 I know most of you will say classic Mopar muscle cars should be preserved, but when a custom build is done right like the "Punisher" 1971 Dodge Challenger displayed at SEMA 2018 you just have to admire the work and attention to details. Look at that killer Purple paint, the tremendous body work, the stance and the Black wheels that fit just right.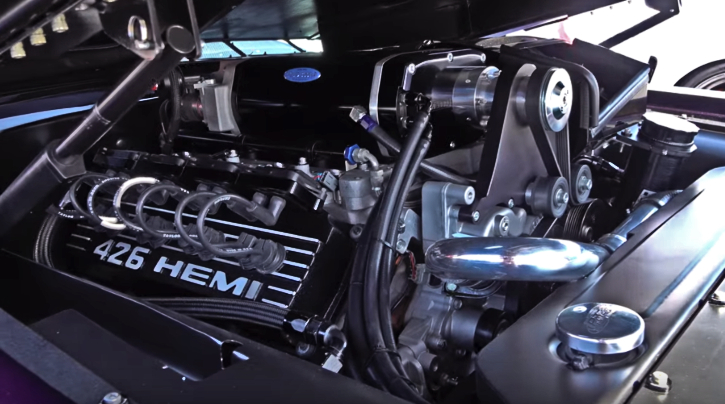 Furthermore the custom interior of this 1971 Dodge Challenger is quite impressive as well. Purple roll bars, belts, stitching, a Pistol grip shifter and wait until you see the trunk. A lot of work done under the hood as well with a nicely detailed and supercharged modern 426 HEMI V8 engine this 1971 Dodge Challenger deserves to be called "Punisher"
Check out my man Scottie's video to see this wicked Mopar all the way around and smack the Like button!