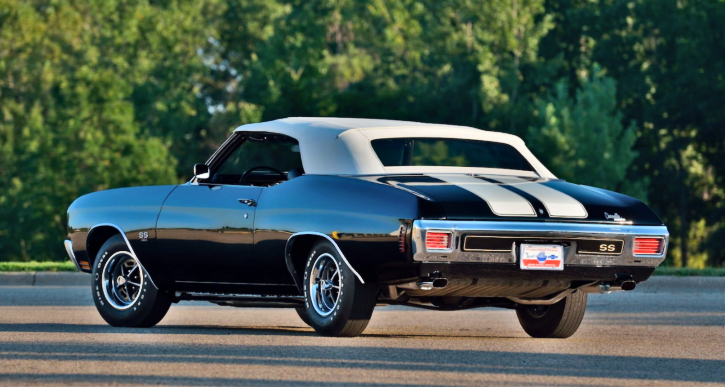 When it comes to classic Chevy muscle cars there are plenty of nicely restored or beautifully customized examples out there, but this 1970 Chevelle LS6 Convertible is a real gem. Purchased from the famous Berger Chevrolet dealer back in 1970 this pretty bowtie has remained with the same owner until September 2016 when Charles "Chuck" Cordell has decided to finally sell it.
When this Convertible 1970 Chevy Chevelle has arrived at the Michigan based dealership, Chuck asked for the white stripes to be removed and to have aluminum heads installed on the high performance 454 LS6 engine. He had later on done more modifications to the motor (all documented), but never touched anything else on the car apart of one single repaint in 1990.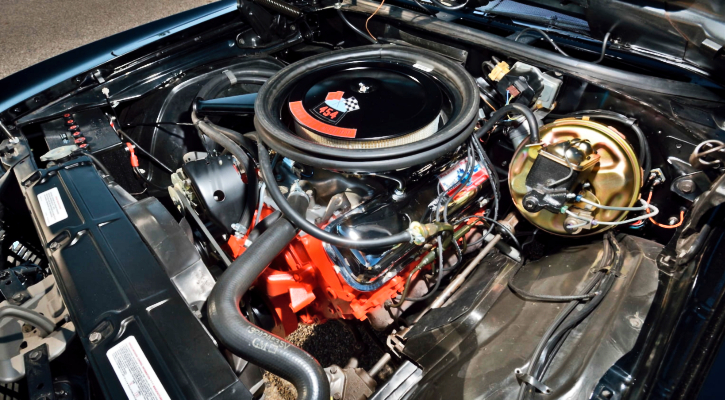 The factory Black on Black 1970 Chevy Chevelle LS6 4-speed muscle car with White convertible top and just a little over 27,000 miles on it has been restored by Roger Gibson and its offered at Mecum auctions. My friend Lou has managed to speak with the current owner Joe Cheeks who shares very interesting details of this muscle car history.
---
Did You See Shawn's Pro Street 1970 Chevelle 565 Big Block?
---