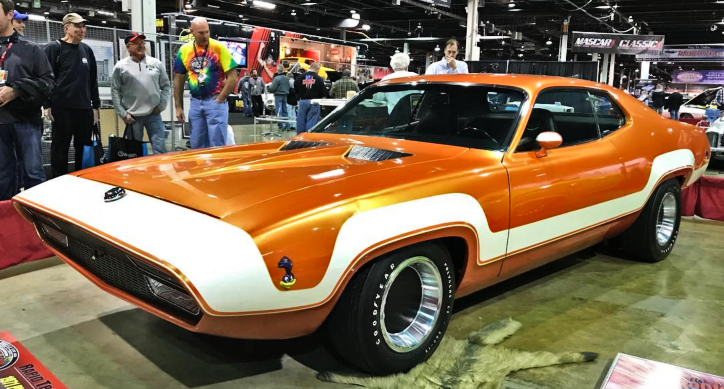 Recently we featured the unique Plymouth Duster 340 part of the famous Rapid Transit Caravan travelling road show and as some of you know this very special Mopar was accompanied by two more muscle cars. This time we will take a closer look at the 1971 Rapid Transit Plymouth Road Runner which has plenty of unique features as well as interesting story.
Check out Lou Costabile's video to learn all about this Rapid Transit System '71 Road Runner Promotion car from the care takers Craig & Michele Dozeman and if you like the story – Share it!
---
Did You See David's Plymouth Barracuda Nostalgia Super Stock Build?
---
---

---