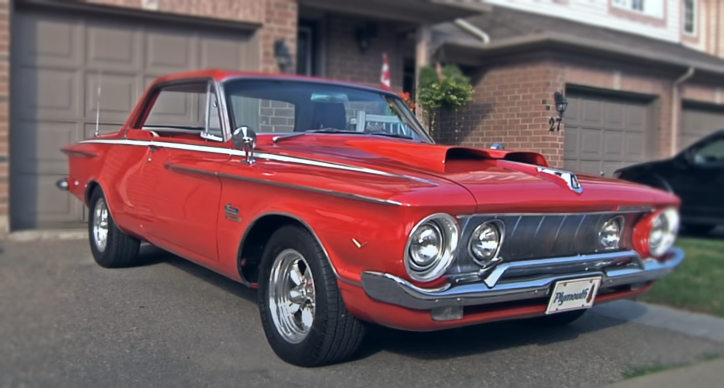 Mike Boyd of Halton Hills, Ontario Canada has owned many cars during the years, but this 1962 Plymouth Fury powered by a 361 Golden Commando Four Barrel V8 motor linked to push button 727 automatic that he has bought for $150 in 1970 is one of those special cars that every man has in his life.
Although Mike didn't think this Mopar was anything special back in the day and he has acquired it only because it was fast enough to race it, the beefy 1962 Plymouth Fury stayed with him and the family. Restored to its factory look, fitted with a bigger engine the Fury still rips the streets of Halton Hills every spring.
Check out the video for the full story (Not sure what's the deal with the old pictures included)
---
Did You See Ray's Dodge Dart 500 Mega Block Race Car Video Yet?
---