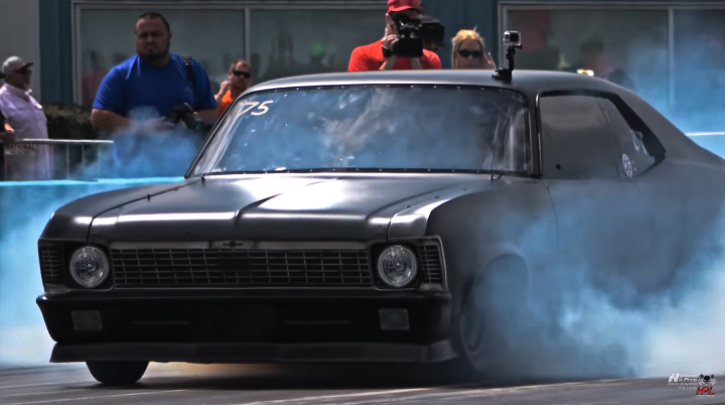 Watching this drag race from the Bounty Hunters No Prep event it seems like Street Outlaws Shawn Ellington a.k.a Murder Nova is back on track. Although the blown Junkyard Dog Camaro obviously had some issues, slow reactions and was running kind of slow I can't deny that the Twin Turbo Small Block Chevy powered 1969 Murder Nova did hell of a pass, in fact the best I've seen in a while and literally smoked the Junkyard Dog.
Check out the National No Prep Racing Association's video and smack the Like!
---
How About a Blown Big Block 850hp Chevy Boogy Van?
---