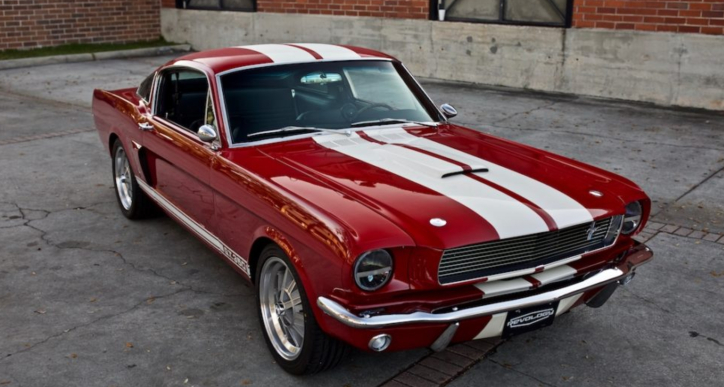 We already featured a few of the awesome classic Shelby Mustang reproductions coming from Revology cars and here is their latest creation. With this Candy Apple Red 1966 Shelby GT350 they have taken their work on a whole new level.
Don't get me wrong, with their tremendous craftsmanship and high performance upgrades all Revology builds are high end, but when it comes to power the new Shelby GT350 reproduction relies on a Ford Gen 3 Coyote motor.

Check out the video to learn all about it and hit the Like!
---
Spectacular 1966 Mustang Restoration
---