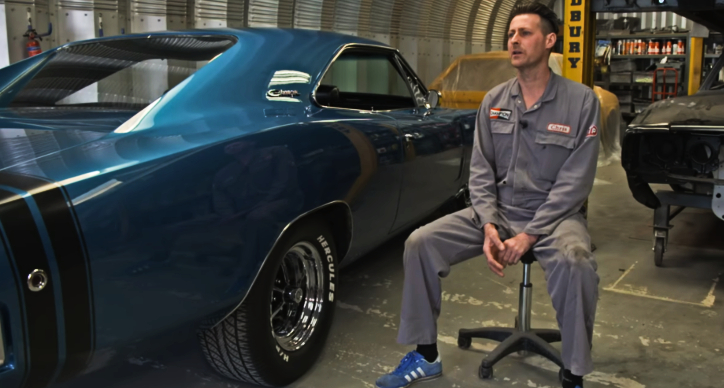 The Dukes of Hazzard was the reason for many Americans to fall in love with the second generation Dodge Charger, but it turns out that the General Lee has had a huge impact on many gearheads around the world. This particular 1968 Dodge Charger once owned by Liam Howlett from the famous rave band Prodigy is now in possession of a UK automotive restoration shop owner Chris Gaunt.
He is truly passionate about the 1968 Dodge Charger in its original appearance and the way he teaches his son to love the Mopar will inspire you. Check out the video brought to you by Torque American and make sure you smack the Like button below!
---
Did You See Fabio's Awesome Brazilian '77 Dodge Charger Yet?
---