I've been talking to Michael Kelly about his 406 SBC powered 1989 Camaro RS for a while and now that the weather in Michigan finally got better he was able film a quick walkaround of the muscle car and sent us some info so we can put the story together.
---

---
Mike has bought this Gen 3 Camaro RS from Georgia back in 2013 for $6,000 and has invested another $5,000 into it during the years. The muscle car was in pretty good shape and had a 355 motor in it shares Mike, which later on he has swapped for the beefy SBC 406 V8.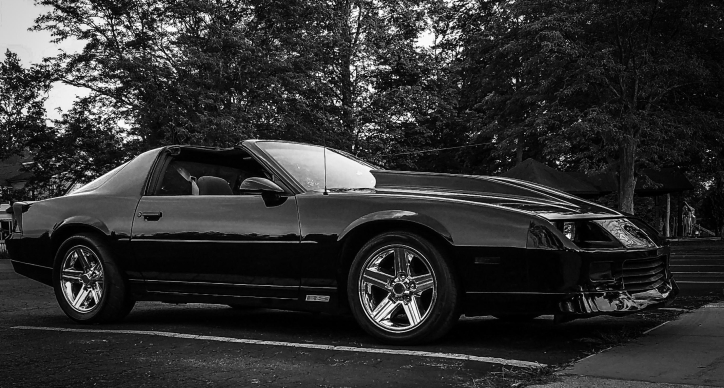 The small block Chevy engine under the hood of the 1989 Camaro RS has a Holley 650 double pumper carburetor, 882 heads and produce about 400hp. The power is sent through TH400 transmission with 3.42 gears and Mike loves the way it feels on the street.
Mike enjoys driving his Gen 3 Camaro as often as possible and like any true gearhead is looking forward to enhance the look and performance of the muscle car. His future plans are to put a bigger stall, trans brake, different heads, bigger cam, new wheels and Hawk 4″ exhaust.
---
Did You See Rob's Blown 850hp Chevy Boogy Van Yet?
---