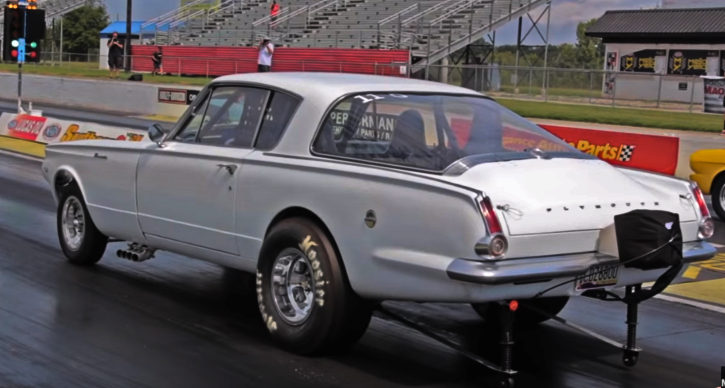 Owner and builder of this street legal blown 1965 Plymouth HEMI Barracuda is Jim Forbes from Arizona who is currently at the age of 57 and have been drag racing for over 40 years. Jim has been participating at Drag Week since 2011 with a Chevy, but decided to built something different for the 2018 event.
After looking around for a while he acquires this 1965 Plymouth Barracuda with a very clear idea what he wants to do with it. Jim shares he literally finished the build hours before the event and enjoys driving his Mopar at both the highway and the dragstrip.
Check out the video brought to you by Street Machine TV to learn all about Jim Forbes' blown 1965 Plymouth HEMI Barracuda, see the muscle car in action at Drag Week 2018 and don't forget to smack the Like button below!
---
Steve Clukey's Legendary Plymouth Duster Is a Must See
---