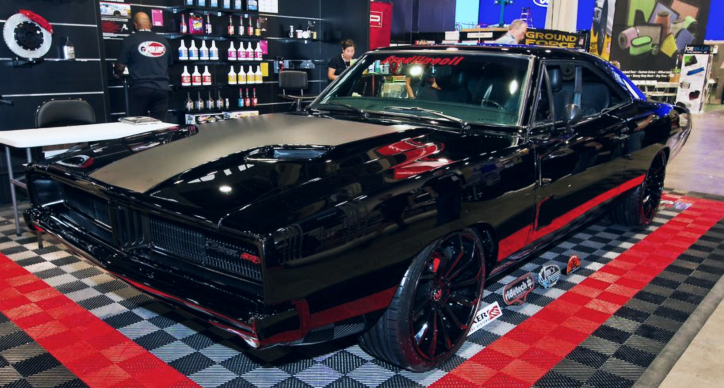 The striking Hellcat powered 1969 Dodge Charger that was displayed in the Red Line Synthetic Oil booth at SEMA 2018 is built by the well known within the hot rodders Mike Copeland who is a CEO of Diversified Creations and couple of years acquired the Virginia-based Arrington Performance shop specifying in HEMI powered muscle cars for over 50 years.
With that being said you shouldn't expect to see your average 1969 Dodge Charger build. Now, I know many Mopar purists will say this is another ruined classic, but when it comes to custom built muscle cars we have to respect the vision of the owner and the skills of the builder. Speaking of the owner important thing to mention is that the guy is a long time 2nd gen Dodge Charger fan and actually intend to drive this Mopar.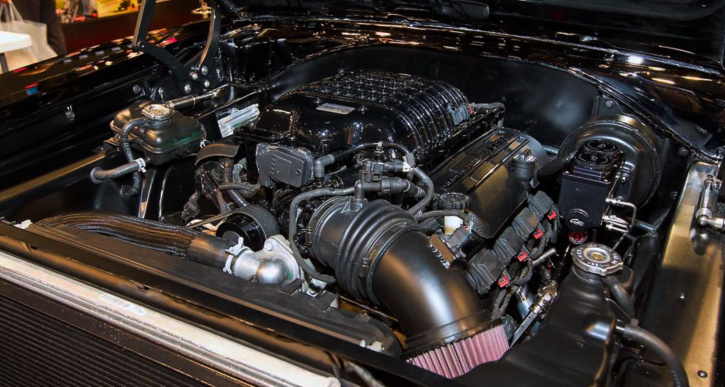 Copeland's team at Diversified Creations have performed a complete ground up restoration to the 1969 Dodge Charger. What sets the muscle car apart in terms of appearance is the gloss black paint with matte black accents, one-off custom hood and Forgiato Navaja rims. Reilley Motorsports have contributed to the stance with their suspension components and the Supercharged 6.2 liter Mopar crate engine kicks in 850hp sent through OEM 8-speed automatic.
My man Scottie has filmed the '69 Charger at SEMA, so check out the video and hit the Like!
---
Don't Miss the Beefed Up Brazilian Dodge Charger R/T
---