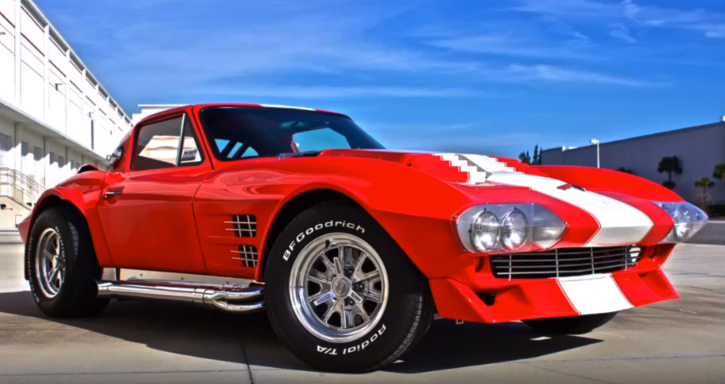 The Grand Sport was a secret lightweight prototype based on the 1963 Chevrolet Corvette developed by chief engineer Zora Arkus-Duntov to compete with the Shelby Cobra. Although he intended to produce 125 vehicles for Ground Touring races across the world, the GM executives found out about his plans and stopped the program.
Only five Grand Sport Corvettes were built and all of them have survived in private classic car collections. These were raced by famous drivers like Roger Penske, Jim Hall and Dick Thompson who was the first man to win a race with a 1963 Chevrolet Corvette Grand Sport.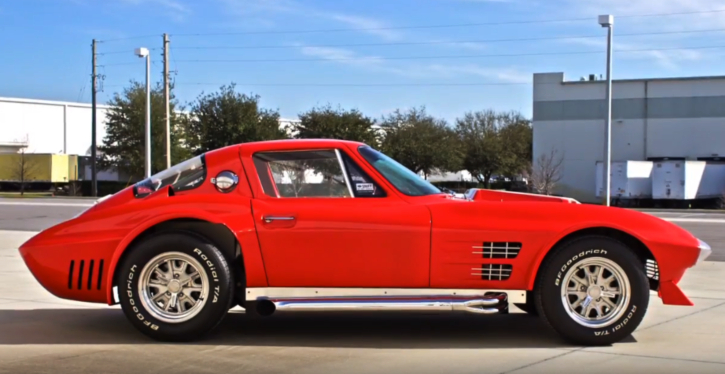 This stunning Red 1963 Chevrolet Corvette Grand Sport is a replica wearing a kit produced by a company acquired by Mongoose. It has a spectacular appearance, beautiful Red interior with White-face gauges and is fitted with a healthy 502 cubic inch Chevy V8 motor. Check out the video to see this beautiful sports car up close and a little bit of test driving at the end.
---
You May Also Like Bryan's 540 Big Block Chevrolet Corvette Video
---