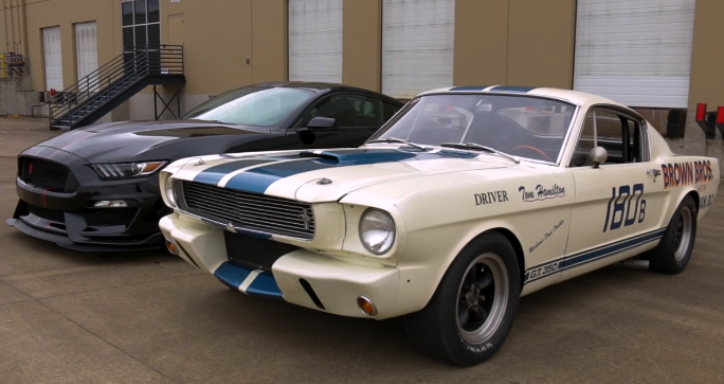 Carroll Shelby used the letter "R" to make it clear a particular Mustang model is intended for the race track back in the day and although that's not quite the case with Ford's modern muscle cars, the letter "R" in the name still means high performance.
Whether you're into old or new Mustangs these two amazing Shelby GT350R muscle cars pat of the famous Brothers Collection will thrill you. A big time race winner from 1965 and the sinister 2016 model reviewed by Kevin Oeste is what you'll see in this video.
Check it out and make sure you smack the Like button!