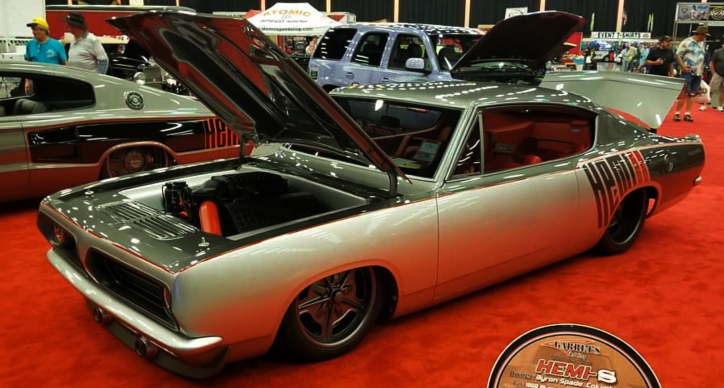 You might have heard about the Garret's Rod Shop and their 1966 Dodge HEMI Super Charger we featured a while ago and now to celebrate their 20th anniversary the team have built a custom 1968 Plymouth Barracuda Formula S named "HEMI S" My man Scottie hosted his 2019 ScottieDTV.com Dirty Dozen at the 2019 Pigeon Forge Rod Run where Garret and his team honored him and unveiled their latest creation.
No pictures, videos or any details on the "HEMI S" 1968 Plymouth Barracuda Formula S were exposed prior this event, so if you like custom built classic Mopars you will definitely like this hotrod. It is a high end build, rides on Art Morrison chassis and packs a Gen III HEMI engine supercharged by the first Magnusson unit produced for it.
Check out the video and if you like the build stay tuned for the full review!