The most passionate pony enthusiasts would remember Dan Hirch's "Yellow Fever" street beast from the cover of 2018 February issue of the Mustang Monthly magazine, but have you seen it drag racing?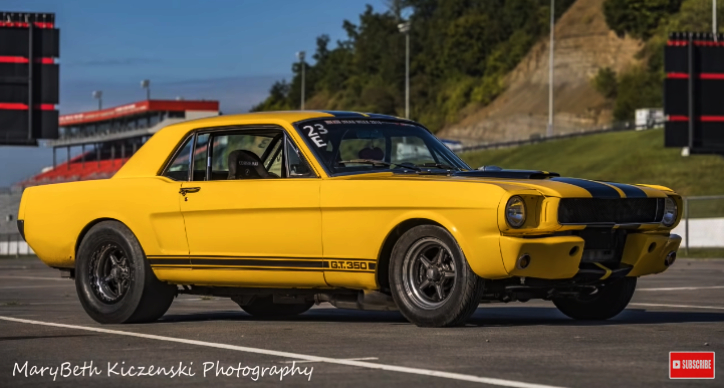 Packing a 351 Windsor V8 motor stroked to 427 cubic inches boosted by a set of 76mm Precision turbos Dan's "Yellow Fever" 1964 1/2 Mustang Coupe puts tons of power to the ground controlled by Rossler TH400 3-speed automatic transmission.
My man James Hrovat (VictoryRedColorado) has filmed the Twin Turbo "Yellow Fever" Mustang drag racing at the Route 66 Raceway located in Joliet, Illinois so check out the video and make sure you smack the Like!