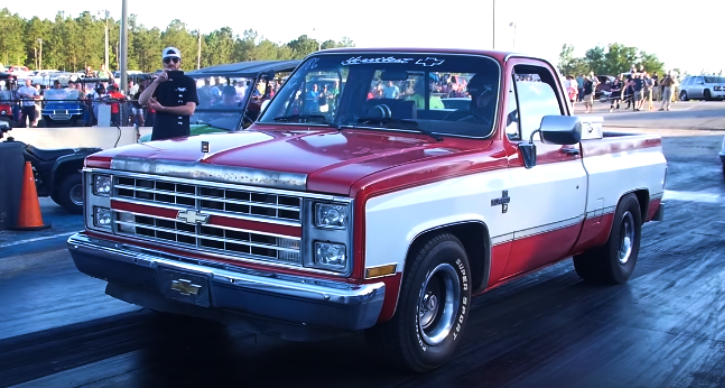 This Chevy Silverado truck is a real sleeper right down to the beauty rings and tool box. With no roll bars or 5-point harness this ole heavy Chevy was flying down the strip during the Truck Wars drag racing event and made the crowd go wild with its stock look combined with insane power. Besides it's Chevy powered and have Nitrous I have no other details on the set up of this Silverado sleeper, but one thing is for sure the truck is dialed the hell in.
Check out Jmalcom2004's video and make sure you smack the Like!
---
How About Something Different? Blown 850hp Chevy Boogy Van!
---