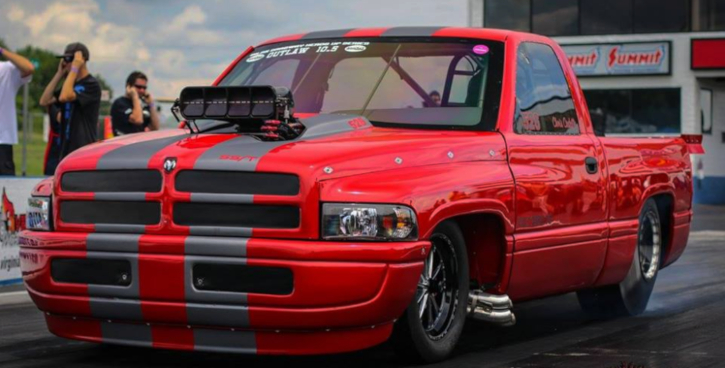 Those of you who follow the drag racing scene closely have probably seen Chris Cadotto's 1997 Dodge RAM 1500 a.k.a "The Brick" when it was settings Outlaw 10.5 records and had a crash in 2015.
Now powered by a Billy Briggs Racing Engines built 526 BAE HEMI V8 topped with a 18-71 M5 roots blower the Dodge RAM 1500 produces insane amount of power controlled by a two-speed Rossler turbo glide transmission.
Check out Jmalcom2004's video filmed at the Middle Georgia Motorsports Park to see Chris Cadotto's Blown HEMI Dodge RAM truck in action and make sure you smack the Like!