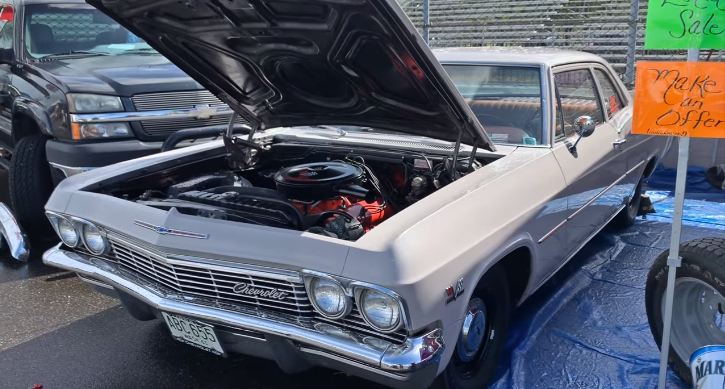 Not an original 396 Big Block powered 4-speed car, but according to the owner and from what can be seen in the video this 1965 Chevy Biscayne is built correctly and impress with its very well preserved classic appearance and stylish Red bench seat interior.
We are not associated with the owner, just wanted to show you this beautiful 1965 Chevy Biscayne 396 4-speed sleeper, so in case you're interested in buying the classic car the number can be seen at the end of the video. Check it out and hit the Like!
---
Did You See John Lia's 1967 Chevy Chevelle SS 454 Yet?
---