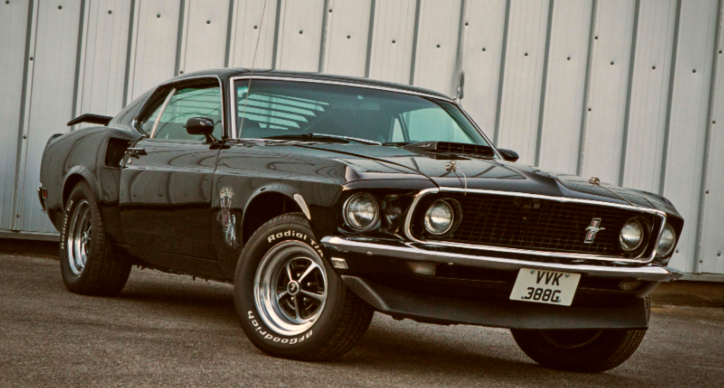 This is no replica or a tribute car, but a real deal R-code 1969 Ford Mustang born with a 428 Cobra Jet V8 engine married to a 4-speed manual transmission. Restored two years ago and currently part of a private classic car collection she is a show stopper and her name is Viki.

The 1969 Ford Mustang body is straight as an arrow, the chrome and trim are perfect, the Jet Black paint is outstanding and enhanced with some cool custom airbrush work. Viki's interior feels like a time capsule and her heart – the 428 Cobra Jet V8 is very potent.
Watch the Essex Mustang Centre video review and road test and smack the Like!
You May Also Like the 1969 Mustang Mach 1 427 Side Oiler Story