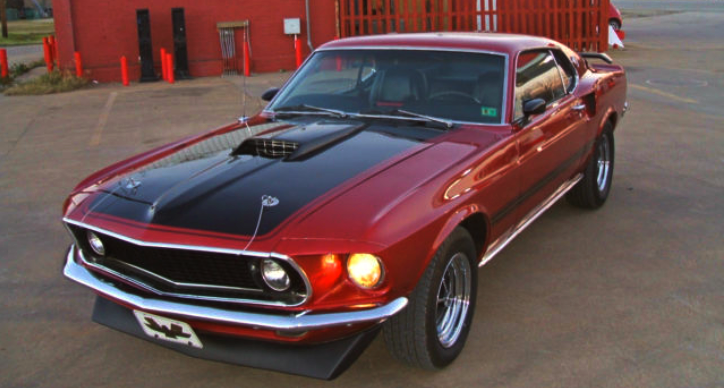 Obviously the 427 Side Oiler engine under the hood of this 1969 Mustang Mach 1 is not its original powerplant. It is an S-code 390 car with heart transplant. In fact the engine has been stroked to 453 cubes, it has only 500 miles since it was built and is probably the lowest mileage vintage side oiler in existence.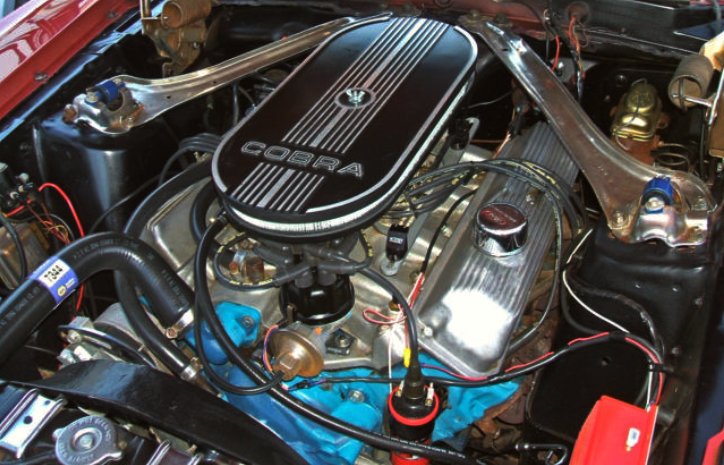 A previous owner of the 1969 Ford Mustang has purchased the FE 427 block back in 1980, sent it to the machine shop in 2003 and got it back with a stroker kit and 428 Cobra Jet heads. The invoice reads: "1968 Ford 427/428 New Block." The Mustang Mach 1 was sold couple of years ago, but thought you would like to see it.
Check out the video to hear the magnificent sound of the 427 Side Oiler V8 engine!
---
You May Also Like Rick McElheran's 427 FE Powered 1967 Ford Mustang
---
---

---