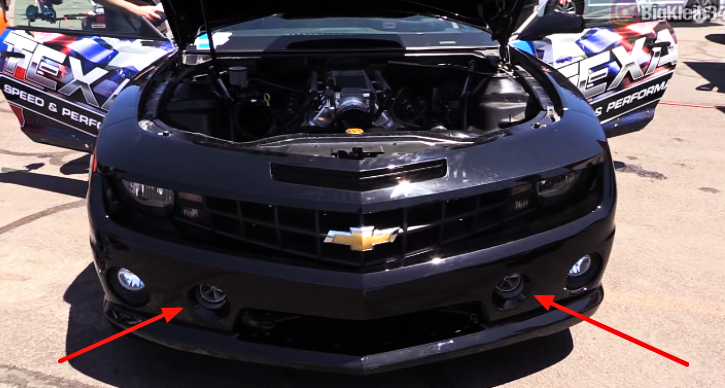 As one of the leaders in the LSx industry the Texas Speed and Performance shop located in Georgetown didn't miss the opportunity to demonstrate their capabilities at Holley LS Fest. The awesome 6th generation Chevrolet Camaro they brought to the stirp packs a built 427 V8 motor boosted by a pair of 76mm turbochargers mounted in the bumper.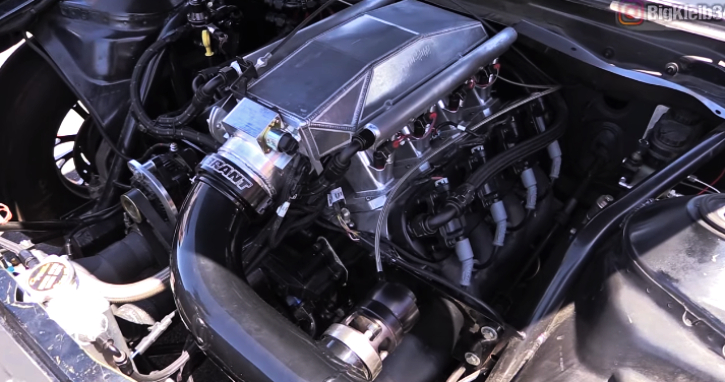 Running on 20 pounds of boost the Texas Speed twin turbo Camaro produces over 1200 rear wheel horsepower sent through Powerglide tranny. Pulling 7-second passes all day long this highly modified Camaro pissed off everyone at the Holley LS Fest and the team shared they are aiming for a new record.
Check out BigKleib34's video to see this modern muscle car in action!
---
You May Also Like the Resurrected 1968 Chevy Chevelle SS 572
---