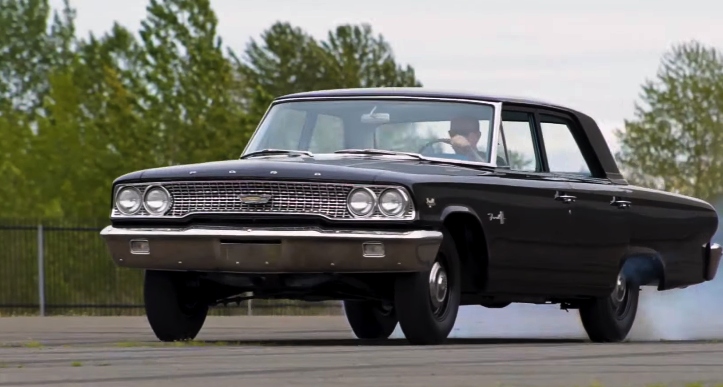 I'm sure many will say 4-door vehicles are not muscle cars, but no matter what you think about that this 1963 Ford 300 is pretty much the perfect sleeper. Underneath the sedan is identical to the Ford Galaxie, but there is nothing fancy when it comes to body and interior. Just a single 427 badge on the fender telling you this is no average 1963 Ford 300.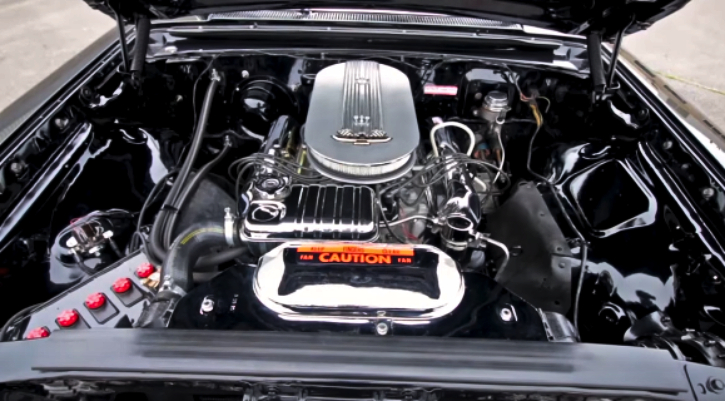 With its very official Black and Blue color combo and bold Big Block dual quad Ford V8 motor factory rated at 425 horsepower controlled by a 4-speed manual transmission this 1963 Ford 300 must have been driven by someone special. We don't know the whole story of this 4-door sleeper, but what we know is that this car is way cool not to see it.
Check out the video to learn all about this old school 427 Ford beast from Kevin Oeste!
You May Also Like This Stunning '57 Ford Custom 427 Side Oiler Story