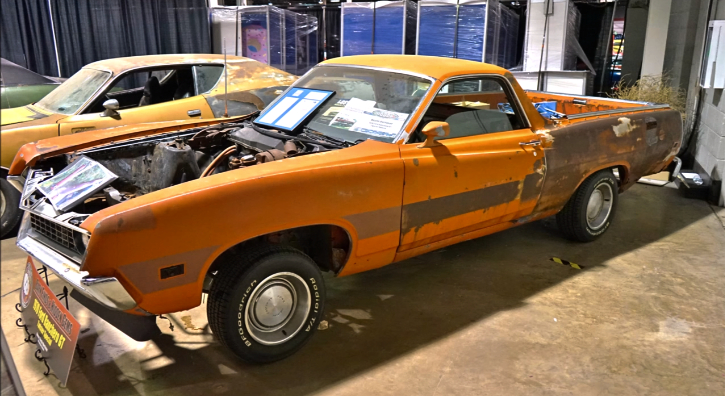 With only 2 Ford Ranchero GT muscle cars or trucks (whatever you want to call it) built in 1970 with the Twister Special package and the mighty 429 V8 motor under the hood this vehicle is as rare as it gets. Sitting on the field for ages this amaizng barn find was pretty much brought straight to Rosemont, IL to be displayed at the 2018 Muscle Car and Corvette Nationals event.
As you will see the 429 engine and transmission are long gone, but this 1970 Ford Ranchero GT 429 Twister Special is going to be restored to its original glory. Check out the video brought to you by Auto Archaeology to see this barn find American classic all the way around and hit the Like!
---
Did You See Dave Spencer's Multiple Award Winning '69 Ford Mustang Yet?
---