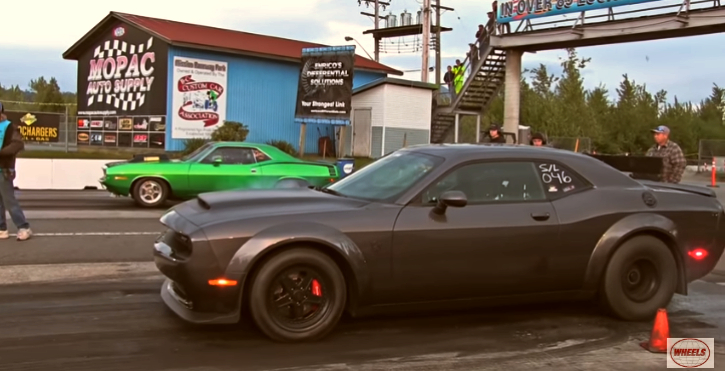 Old school versus modern Mopars at the strip, we all love to watch those epic drag races and here is one filmed at the 604 Street Legit event. This time we have the mighty Dodge Demon SRT lining up next to a HEMI powered Plymouth Cuda.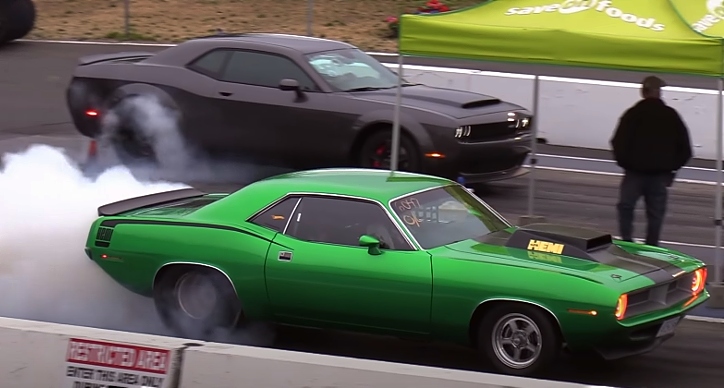 Now, how old school is the Fish is another topic as it actually puts down more than 900 horsepower, but a great race to watch anyway. Check out the video brought to you by "Wheels" and let me know what do you think.
Was the Cuda driver cheating or the guy piloting the SRT Demon has no hole shot skills?
Don't Miss the Street Legal 8-Second Plymouth Cuda Story