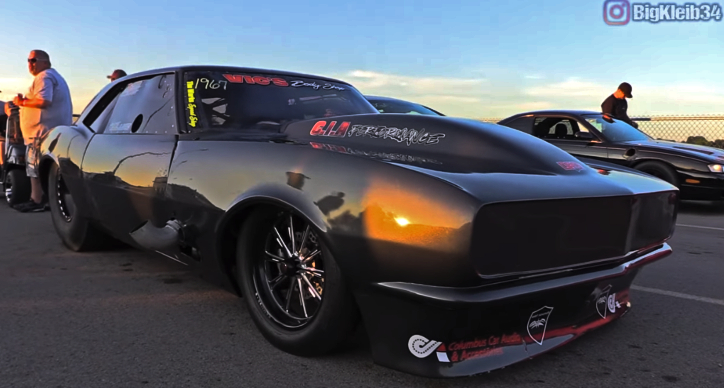 Bill "Big Boost" Lutz has been in possession of this outrageous 1967 Chevy Camaro for nearly 28 years now and the muscle car rocked a variety of combos and appearances during the years. For those of you who don't know Bill he is not related to Jeff Lutz, but as his Father was an avid racer Bill pretty much grew up at the race tracks. In fact his Father bought him a 572 Big Block powered Corvette when Bill was only 15, he scored a single digit on his very first pass and has been hooked to drag racing ever since.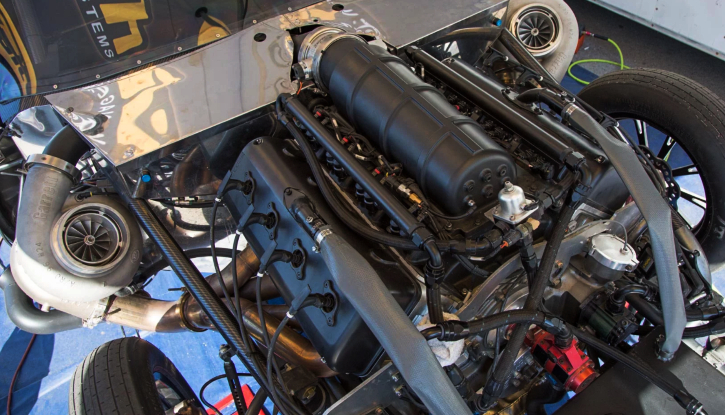 Today Bill "Big Boost" Lutz 1967 Chevy Camaro sports a twin turbocharged Miner Brothers racing based 477 cubic inch HEMI V8 engine with big bore and short stroke which according to Lutz is a very reliable motor. Bill also shares that there are a number of reasons to like this particular powerplant like the good parts availability and the great experience working with Bob and Adam at Miner Brothers.
Check out BigKleib34's video to see Bill Lutz Twin Turbo 1967 Camaro drag racing and smack the Like!
---
Did You See Kyle's Monstrous 632 Big Block Camaro Yet?
---