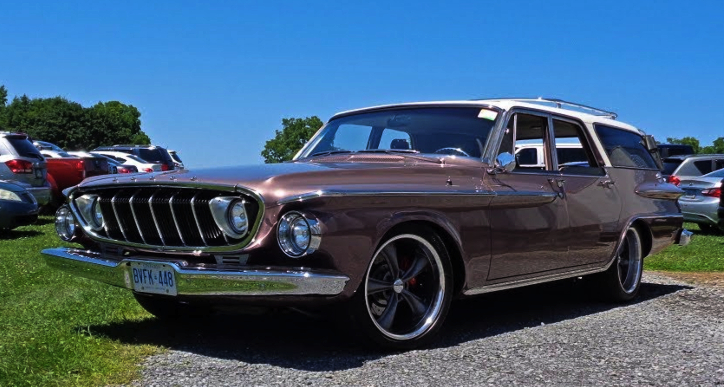 Considered one of the ugliest vehicles manufactured by Chrysler back in the day you can imagine how challenging is to transform a 1962 Dodge Dart Station Wagon into a head turning hotrod. Well, that's exactly what Luc LeMay had in mind when he acquired this Mopar in 2011 and after working on it for about 3 years he has definitely succeeded.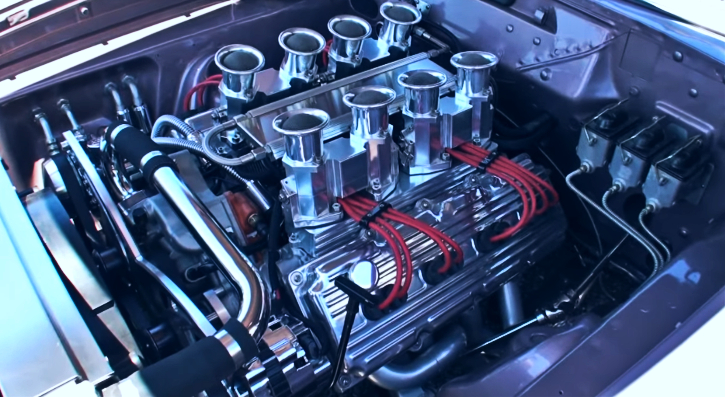 Luc's custom 1962 Dodge Dart Station Wagon has a very appealing look thanks to some body mods, nice paint, upgraded suspension and good choice of wheels. He has customized the interior as well but preserved the classic styling and in terms of power he has chosen a modern Mopar V8 mill. The motor is a potent 392 HEMi with fuel system from Imagine Injections giving it a very cool vintage look.
Check out Lou's video to learn all about this 1962 Dodge Dart Station Wagon and hit the Like!
---
You May Also Like Steve Lowry's Outstanding 1969 Dodge Dart Swinger
---