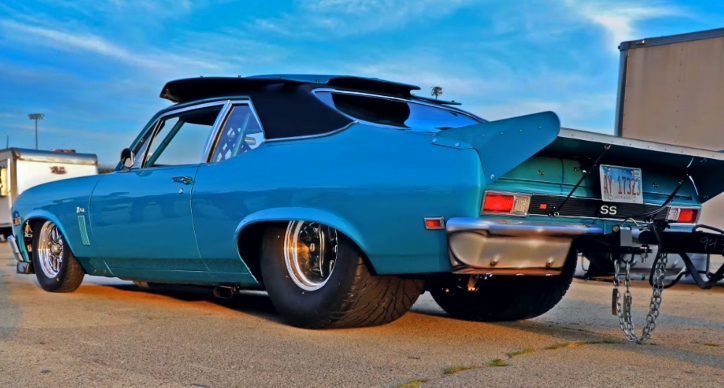 This 1969 Chevy Nova SS was built from scratch in 7 months by John Terharr of JT Racecars for Steve Spiess of Mountain Motor Pro Stock to participate in the 2019 Hot Rod Drag Week. The all steel Chevy Nova stock body (apart of the hood) is set on a promod chassis and named "BossaNova" as it packs a 565 cubic inch John Kaase Boss 9 HEMI engine boosted by set of Precision 88mm turbochargers linked to M&M 400 TH transmission with a gear vendors overdrive for the highway and 9-inch Strange rear end.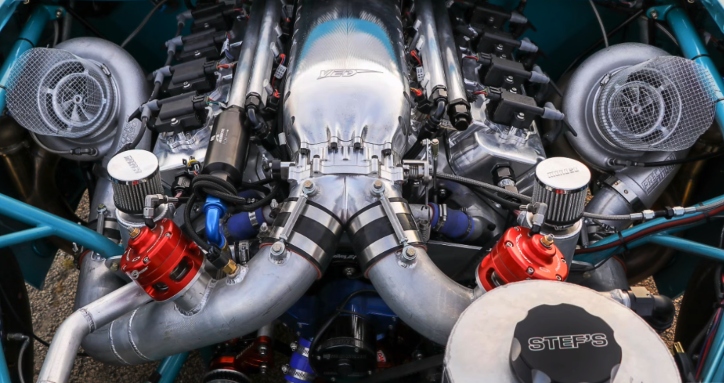 The "BossaNova" has one tank for methanol in the front used at the race track and another one at the back for 93 octane for cruising in between the races. It was kind of a secret project, which my man James Hrovat (VictoryRedColorado) spotted in the pits at Route 66 raceway. Steve Spiess shared with James that they are coming back to start testing soon as the 2019 Hot Rod Drag Week event is around the corner, so check out the video and stay tuned to see this wild 1969 Chevy Nova SS in action soon.
---
Did You See Busa's 730hp Chevy Nova Small Block Build?
---