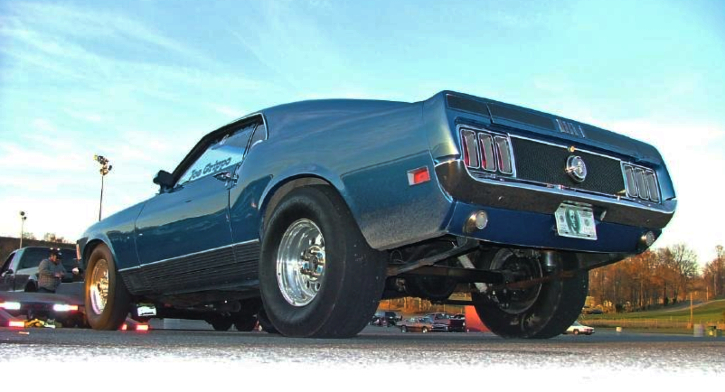 Growing up in a Ford family Joe Grippo always wanted to own a 1970 Ford Mustang like his Father's. At the age of 35 he came across a well abused Calypso Coral Mach 1, brought it home and with the help of his Dad and brothers reapired the muscle car and changed the color to Acapulco Blue.
Joe attended quite a few car shows with his beautiful 1970 Mustang Mach 1, but quickly got tired of it and few years later (early 90's) started to drag race it at Maple Grove Raceway. It didn't take too long for him to realize that launching with the front wheels in the air is what gets him excited more than anything else.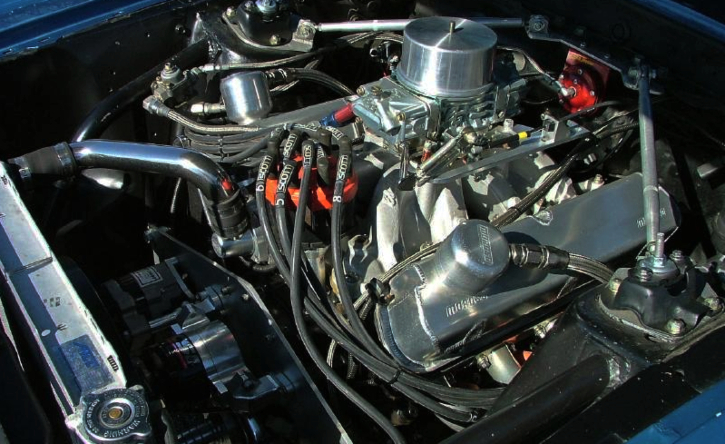 Photos courtesy of Mustangsandmore.com
Joe's 1970 Ford Mustang sports a Windsor based 388 cubic inch stroker motor with Dart block dressed with World Product heads, valvetrain from Isky & Ferrea, Edelbrock induction, Oliver rods, Callies Crank and JE pistons, Bullet roller cam and lifters mounted to C4 transmission and Mark Williams 9-inch rear.
More than 25 years later Joe Grippo still makes the crowd go wild at Maple Grove Raceway with his consistant 10-second quarter mile passes and awesome wheelstands. Check out the video brought to you by "Zlumlord" to see Joe drag racing his gorgeous Mustang Mach 1 and hit the Like!
---
Did You See Greg's Original and Unrestored Boss 351 Mustang Yet?
---