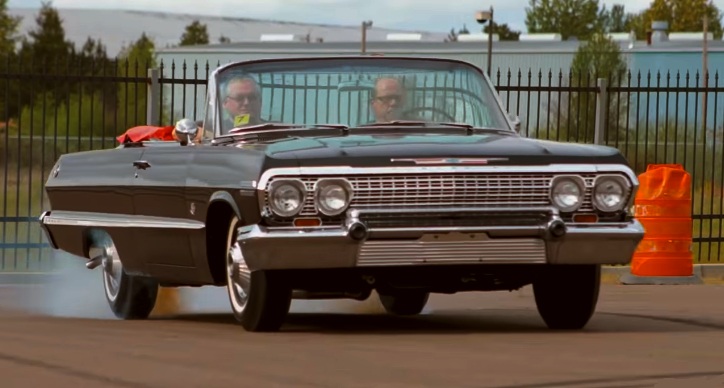 "Clean cut as a jewel, smooth-riding as a jet" This is how Chevrolet described the newly introduced 1963 Chevy Impala back in the day and they were accurate. While the Impala was always offered with all kind of luxury options allowing the car to stand out in front of the competition, this drop top version a completely different animal.
Riding on 14″ Hubcaps hiding drum brakes on all 4 wheels this Convertible 1963 Chevy Impala didn't have the street performer look. Basic bench seat interior with minimum options isn't something you expect to see in those classics either. But the 409 factory rated at 425hp controlled by stick shift makes you forget all about that fancy stuff.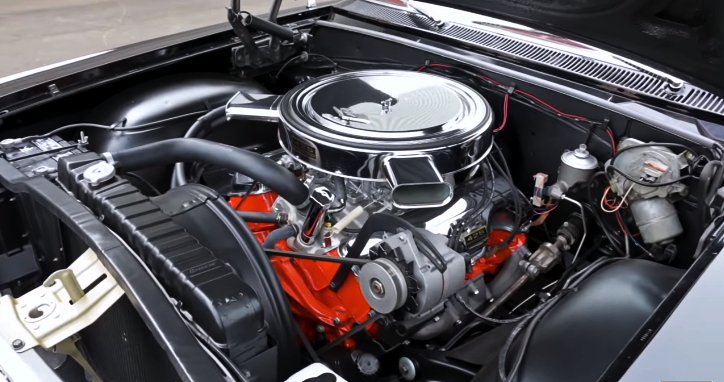 How many Convertible Chevy Impala cars were produced with the 409 V8 engine paired with 4-speed back in 1963 remains unclear, but one thing is certain: A well preserved example like this one part of the Brothers Collection is not something you get to see every day. So hit the play button and learn all about this hotrod from Kevin Oeste!
Did You See Jim's Fine Dual Quad 409 Chevy Impala Story?