Holding over 5 records for S550 based Mustangs, the world's fastest stick shift Ford Mustang GT350 on the quarter mile is also coming from the FatHouse Fabrications.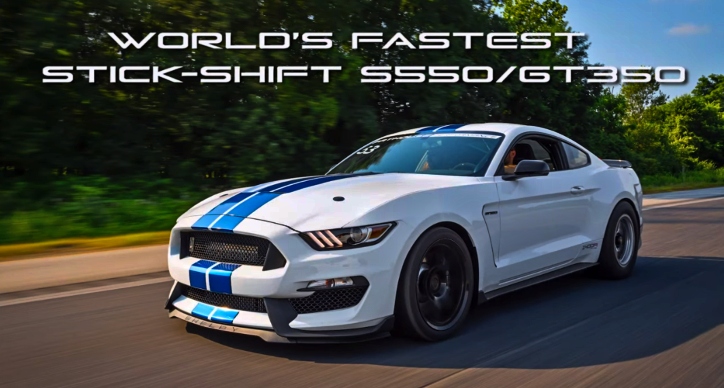 Equipped with their twin turbo 1400R package and tuned on a MoTeC M150 by Johnson Tuning the FatHouseFab Shelby GT350 makes 1470 horsepower to the wheels and 1080 pounds of torque.
The full interior stallion weighs 4183 pounds and scored 8.6 seconds on the quarter mile at 163mph becoming the fastest stick shift S550/GT350 Mustang in the world. Check out the video to see this beast setting the record and make sure you smack the Like!