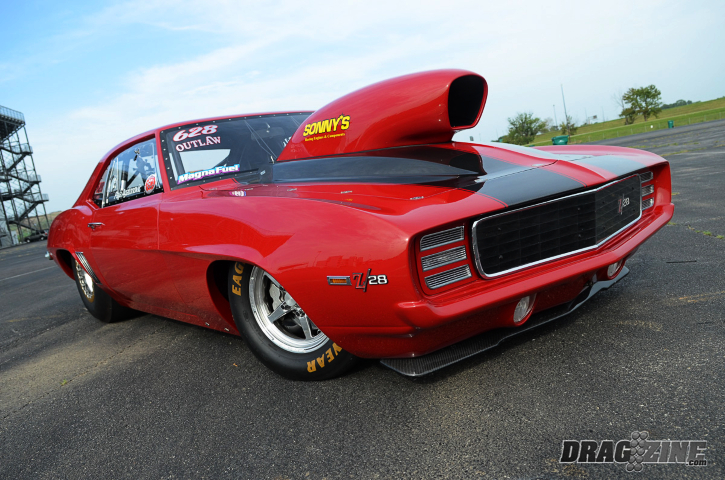 Photos courtesy of Dragzine.com
Born in Serbia and moved to the United States with his parents, Paja Agatanovic becomes passionate about fast muscle cars as a teenager in the 70's. He did a bit of drag racing back then with a Chevy powered AMC Gremlin, until he decided to start a family and run his own business to support it. But once you have gasoline running in your veins, you can't escape from your destiny.
"The passion and desire for muscle cars was always with me — it never left my mind. Every time I'd hear or see a souped-up muscle car going down the street, I'd slow down, open my window, and just enjoy listening to it rumble,"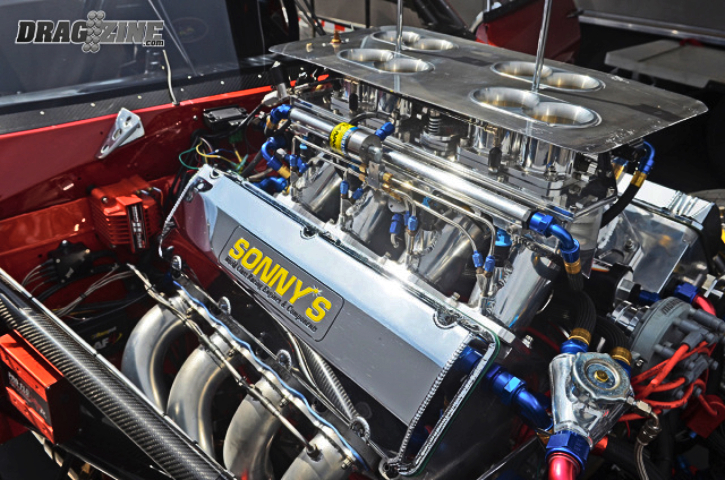 Once Agatanovic was comfortable with his income, he decided to get back on the race track and bought a 427 powered Stingray Corvette. In 2007 he becomes the owner of the 1969 Chevy Camaro Z28 and after several set ups become boring for Paja, Sonny Leonard met his expectations with a 903 cube GM wedge style racing engine equipped with 4-stage Nitrous system and estimated at 2,750 horsepower.
Watch Robert Fedyk's video to see Paja's Monstrous '69 Camaro drag racing!
---
Don't Miss David Roy's 1000hp Small Block Z28 Camaro Street Car
---