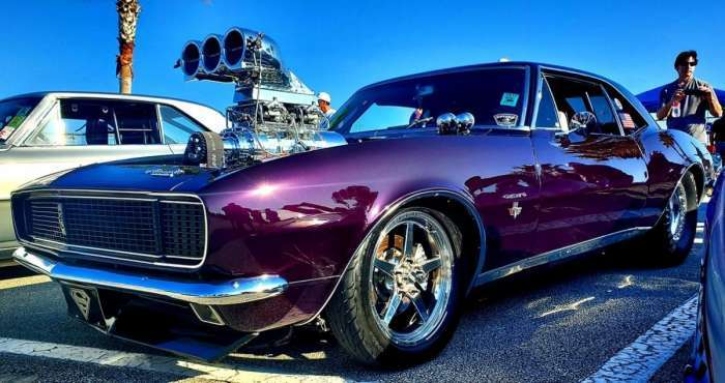 The story of Frank Canzoneri's blown 1967 Chevy Camaro RS a.k.a. "Superman" starts in 2002 when he was working on his daily driver, went to a shop to look for some parts and was presented to this super clean and mean muscle car. It was a love from first sight, the beautiful RS Camaro was even for sale, but there was someone else coming to buy it next morning. Frank went home with broken heart, but he got a phone call on the next day and was informed the buyer didn't show up.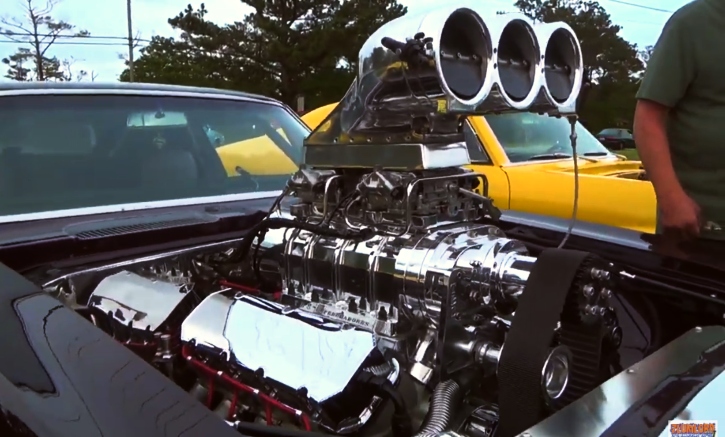 Of course Frank purchased the 1967 Chevy Camaro and the muscle car has created many great memories and friends for him. Today the "Superman" RS Camaro sports a 598 Cube Dart Big Block dressed with Callies Magnum crank, Oliver Billet Steel rods, AFR heads, Jesel Shaft Rockers and Solid Roller camshaft. On top of all that sits a 14-71 blower and couple of quick fuel boost carbs and the power is controlled by built Turbo 400 transmission. It was TorqueNews' Best Camaro of the Month for December 2019.
Check out Zlumlord's video to see the "Superman" 1967 Camaro flexing muscle!
---
You May Also Like the McBride Racing Blown Chevy Chevelle
---