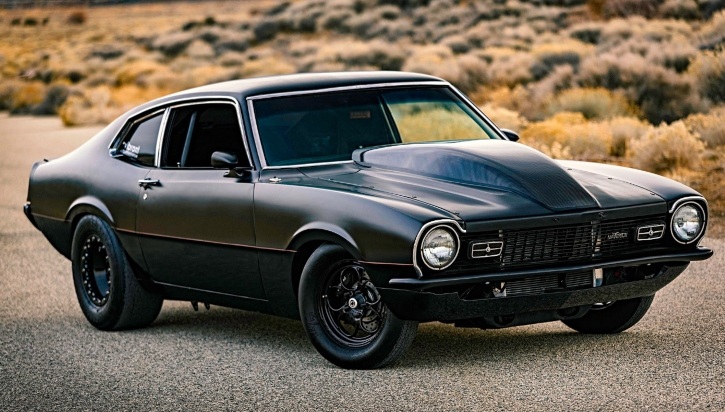 Photos courtesy of Mustangandfords.com
While the Ford Maverick has always been considered a more affordable and not so desirable muscle car compared to everyone's favorite Mustangs, the vehicle we are looking at right now is so bad to the bone in terms of both looks and performance that many men feel intimidated when they lined up next to Tess Wood.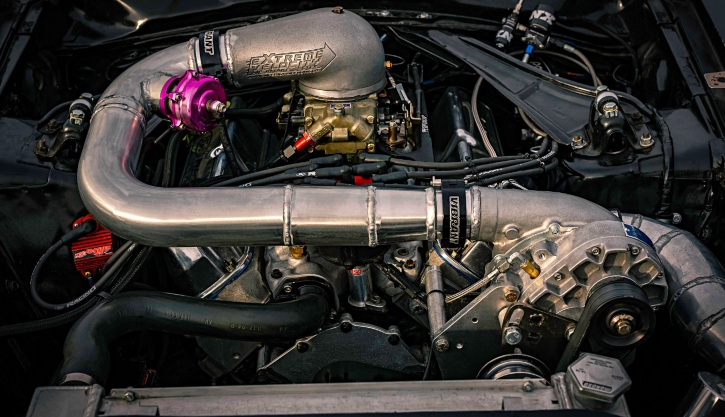 She is a smoking hot woman known as "Miss Maverick" and at the same time a hard core drag racer who launches with the front wheels in the air with her sinister 1973 Ford Maverick fitted with 500hp+ Supercharged Nitrous breathing motor and goes after a record.
If that sounds interesting watch the full story brought to you by Petrolicious!
---
You May Also Like Roger Miller's 550hp Fox Body Mustang 347 Stroker
---