Home made over 40 years ago, Lou Mucciarone's 1969 Ford Mustang 427 a.k.a. Krazy Hoss is one hell of a bracket car, which you can still see flying down the Lebanon Valley Dragway. Check out the video story we put together with the help of Lou's friend Stephen Recchia and read more on the build below:
Owner of the E-Z Breathin' cylinder head shop, Lou has built many racing engines during the years, but although he was quite busy back in the 1970's as he also ran a Bike shop, Mr. Mucciarone has always managed to find some time for the race track. He first started to compete with a 350 Kawasaki street bike back in 1975, but then he realized that if 2 wheels was fun, 4 wheels would be even better. At the time Lou had a 1969 Ford Mustang and he started taking it to the race track and running mid to high 10's.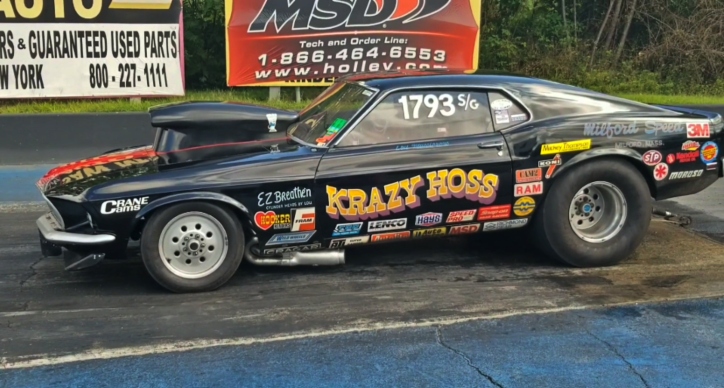 Of course, this was fun only for few years and in late 1979 as Lou wanted to go faster he decided to start another project from scratch. That's when the Krazy Hoss Mustang was born. Lou's cousin Rocky and his friend Stephen were more than excited to join him on this journey so they started from a picture of a chassis in a magazine. Then they found a stripped 1969 Mustang Boss body, towed it home and gutted it. Everything they couldn't buy at the time they made at home including interior, wheel tubs, cage, floors, dashboard, firewall and more.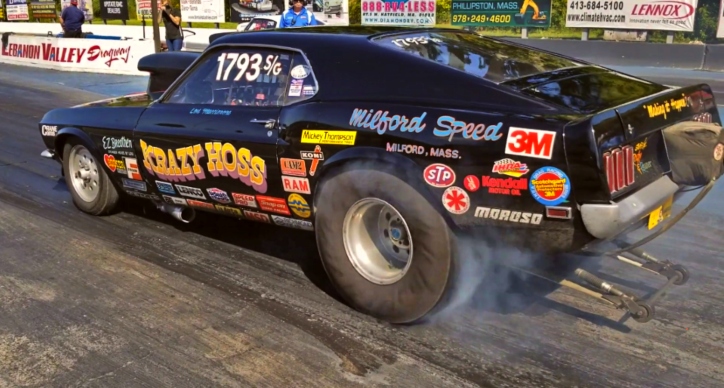 The Krazy Hoss 1969 Mustang sports a Ford 427 V8 motor (currently 430 cubes) with home made aluminum induction, 428 Cobra Jet heads ported and polished by Lou, TRW 13:1 pistons, Howards aluminum rods, Ford crankshaft, Crane Roller camshaft with 763 lift (276 duration), Manley valves and springs, Harland Sharp rockers, Speed-Pro moly rings, home made headers and pan holding 20W50 Kendall oil.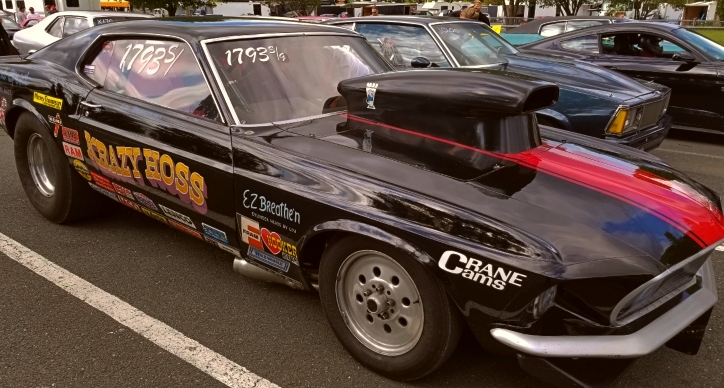 Lou's 1969 Mustang bracket car has a Lenco 4-speed tranny with 2:93 first gear, Ram clutch and Lakewood scattershield. The rear end is Ford 9-inch with Mark Williams axles, center section and Richmond 5:14 gears. The Krazy Hoss Mustang rides on Cragar Superlites on front and Weld's at the rear wrapped in Mickey Thompson slicks, and it stops with Wilwood discs in the front and drums at the back. It is a consistent 9-second car, but Stephen shared with me that Krazy Hoss has scored some 8's as well.
Did You See Paul's Ford Mustang GT350 R Build Story?