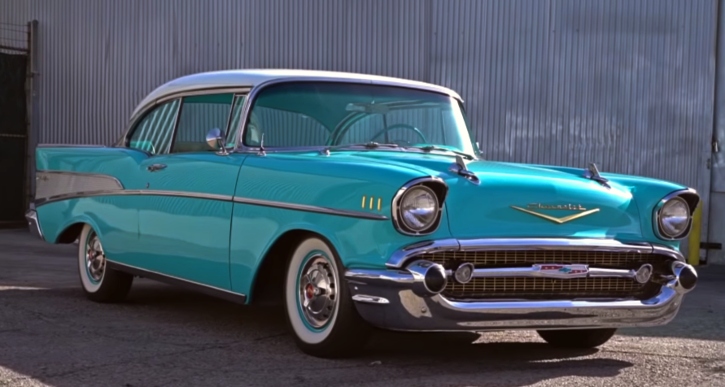 Combining beautiful style, luxury and powerful for their time engines, the Tri-Five Chevrolet cars are one of the American automotive industry icons that will be highly appreciate for many more years. Many car builders transform these into high end hot rods, some enthusiasts throw big cube motors in and abuse them at the drag strip, but this 1957 Chevy Bel Air is restored to make jaws drop.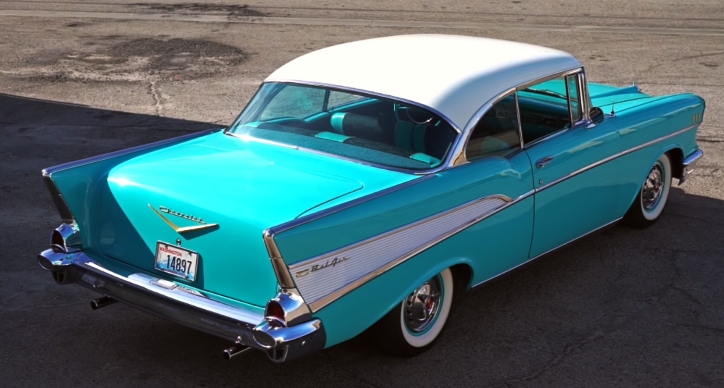 The combination of Tropical Turquoise paint, India Ivory roof, plenty of chrome and even gold is something you would never see on a modern car, but on this 1957 Chevy Bel Air, it looks just spectacular. While this classic car appears like restored to all original, it actually has some safety and luxury enhancements, but the well known Bodie Stroud has done these in a way that you won't notice.
Check out AutoTopiaLA's video to learn more and go for a ride in this outstanding '57 Chevy!
---
You May Also Like Marvin Meyer's 1957 Chevy Bel Air Restoration
---