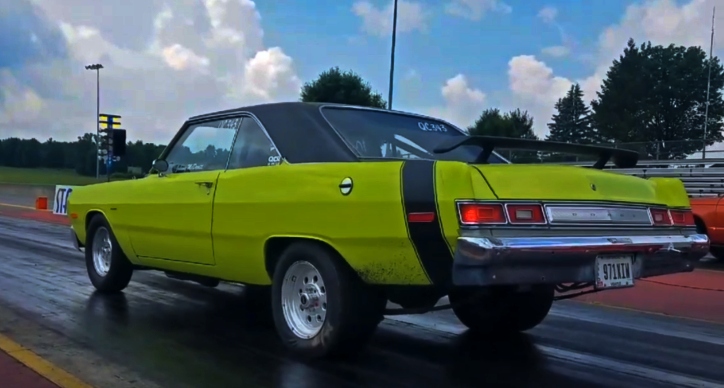 Johnny Mac's 1974 Dodge Dart Swinger is a consistent 10-second car shifting at 7,800 and launching with the front wheels about 6-inches off the ground. It packs a 360 small block Chrysler V8 engine stroked to 408 cubes with 12.5 compression ratio compared to the average 9:1 for this motor. It is dressed with fully forged internals and aluminum Super Commando cylinder heads and is estimated at a little over 600 horsepower.
Check out the video to see Johnny's 1974 Dodge Dart Swinger in action.
---
Did You See Lisa Caldwell's Wheelstanding Dodge Dart Swinger?
---
---

---