There are many "OK" garage builds you can see on the street and the gearheads who has spent thousands of hours to put them together certainly deserve respect. But Bryan Garst's fully custom '56 Chevy truck build quality and execution is on a whole new level and the guy is not even a car builder.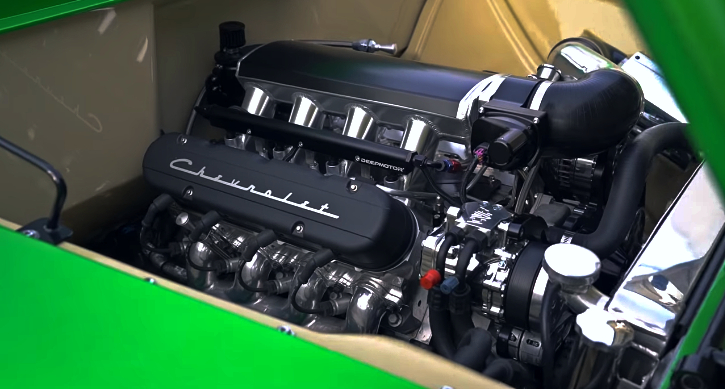 He did the chassis, 4-link suspension, outstanding paint job and pretty much everything in his own garage with the help of some friends. Bryan's Chevy pick up truck not only looks amazing, but sports a 550+ horsepower LS3 engine paired with a six speed trans, which is a great combo to enjoy on the street.
Check out the AutotopiaLA's video to learn and see more on this custom '56 Chevy!
---
You May Also Like Danny Nicolosi's 1969 Chevy El Camino SS Restoration
---
---

---