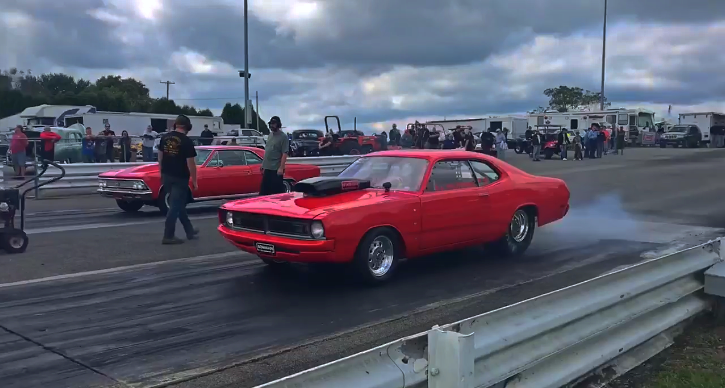 I recently came across this video of R.J. Politowski pulling a 8.87 seconds @ 150mph quarter mile pass with his Red 1971 Dodge Demon and just loved the car. Did some research and found out he had a Bowman Performance built 528 Wedge engine in it few years ago and has been running consistent 8's ever since. Not sure if the Dodge Demon still has the same set up, but it still runs great, so I thought you're going to enjoy the 1/4 mile pass.
Watch the video from Keystone Raceway Park and please dont'be shy – Smack the Like!
Did You See the 1971 Dodge Dart Street Legal Race Car Video?